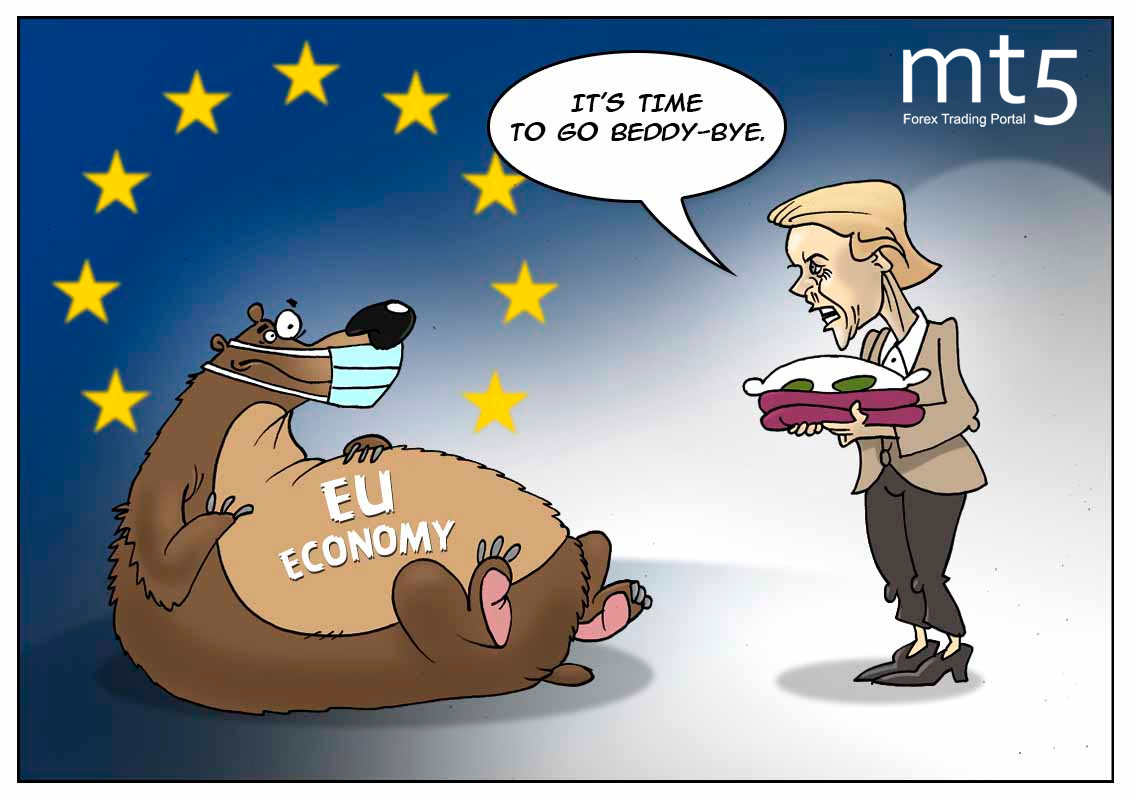 Europe's fiscal spending continues to soar. The European Union's debt-ridden countries have once again agreed on a record package.
The European Commission has reached a deal on the bloc's spending plans for the next 7 years. The long-term budget worth €1.8 trillion includes a €750 billion recovery fund aimed at combating the economic fallout from the coronavirus pandemic in the region. The aid package makes up an impressive share of the overall EU budget. That is why the total amount is so high. Notably, the approval of this rescue fund to help the European Union's economy recover from the COVID-19 crisis was quite challenging. Some European countries strongly opposed such an idea, arguing that the sum is unprecedented. Others disagreed with the way the funds were supposed to be distributed. Still others found the amount insufficient to mitigate the economic impact of the pandemic. Ultimately, the EC members managed to find a compromise and deal with the issue. As a result, the Economic Recovery Fund, also known as New Generation EU, has significantly increased the overall budget of the European Union.
In general, the economic situation in the region seems to be satisfactory. European Commission President Ursula von der Leyen believes that in order to survive the crisis with minimum losses after coronavirus-related lockdowns, EU leaders must put the economy into a state of hibernation.