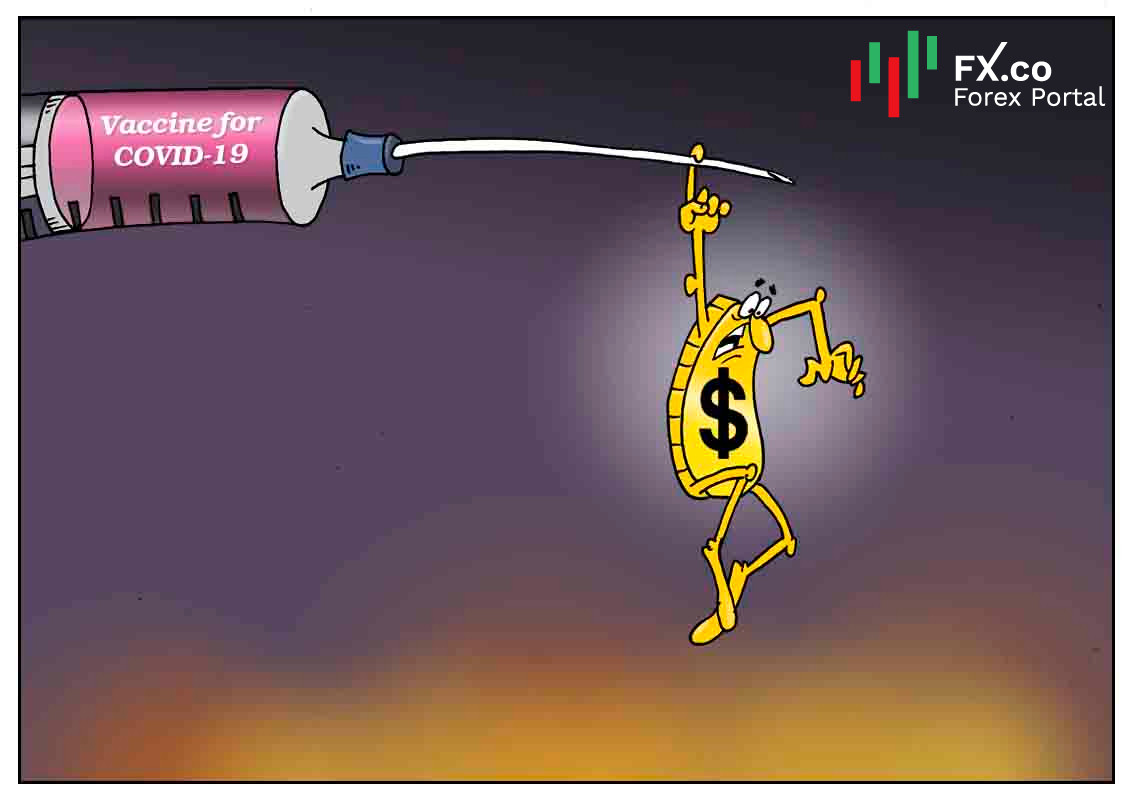 The US dollar showed a negative reaction to the news about the coronavirus vaccines. Two large companies announced the effectiveness of their vaccines in more than 90% cases. After that, the greenback dropped. Pharmaceutical giants such as Pfizer, Moderna, and, a bit later, AstraZeneca reported on successful final trials of their vaccines. A bit earlier, Russian authorities also said that their coronavirus vaccine was ready to be distributed. However, independent experts still doubt the veracity of these announcements. What is more, markets showed no reaction to the news about Russian vaccine.

At the same time, the success of western pharmaceutical companies influenced market sentiment, especially on Forex. The US dollar was the first currency that reacted to the news. A sharp rise in risk sentiment led to the depreciation of the greenback. The Dollar Spot Index, which tracks the performance of a basket of 10 global currencies, including the major ones, against the US dollar, declined by 0.2%. At the same time, the yield on the benchmark 10-year Treasury note climbed to 0.86%.
Most analysts predict a gloomy future for the US dollar. Washington has already set the approximate date when the mass vaccination will begin. Thus, the vaccination program could be launched in the first half of December 2020. This means that investors are likely to lose their interest in the US dollar as a safe-haven currency.