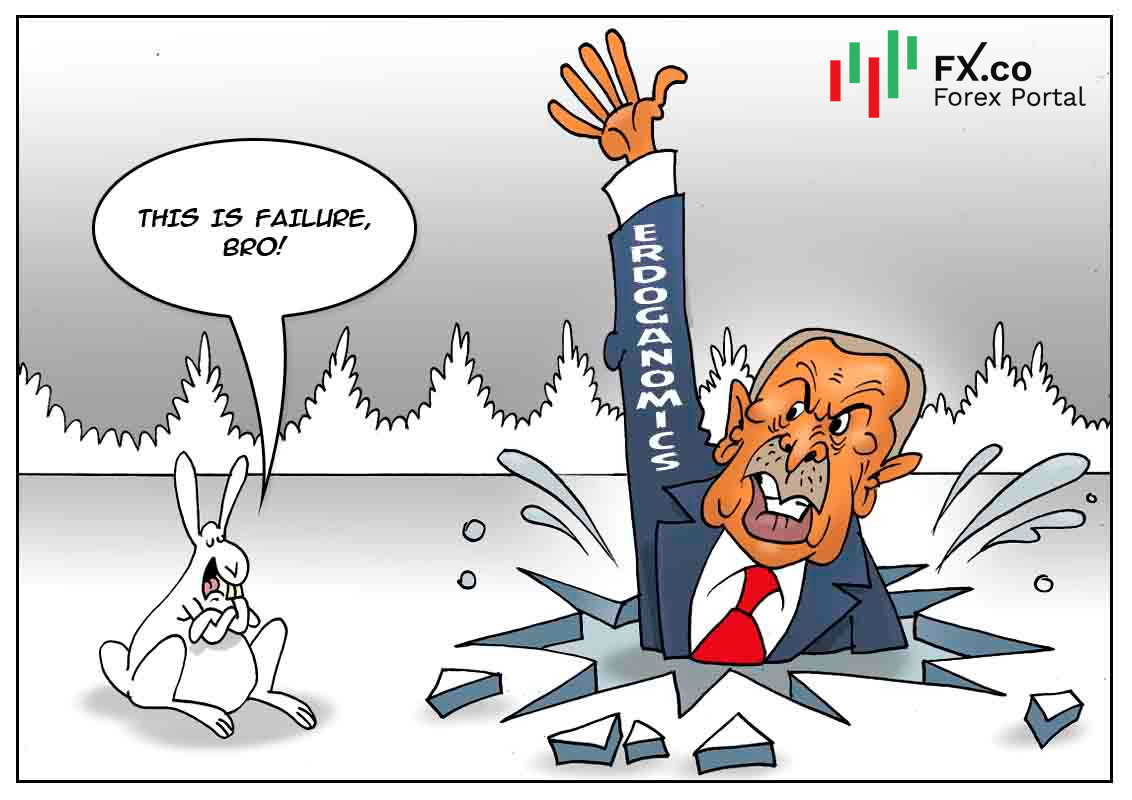 In an attempt to improve Turkey's gloomy economic situation, President Recep Erdogan has acknowledged the failure of Erdoganomics and even loosened his grip on the regulator.
The local central bank has been under the strict government's control for long. Finally, it has been given free rein to save what still can be saved. The regulator almost immediately tightened monetary policy and raised the benchmark rate by a hefty 4.75% to 15%. It also hiked the Late Liquidity Window Rate which measures the lending facility provided by the CBRT for banks, to 19.5 %. In a statement, the central bank pointed out that it had decided to implement strong monetary tightening to support price stability and negate upside risk to Turkey's inflation outlook.
The shift in strategy coincided with the dismissal of Central Bank Chairman Murat Uysal, who was trying to implement Erdogan's unconventional ideas about the economy. Erdogan was sure that high-interest rates did not slow down inflation but accelerated it and Uysal did not dare to contradict. In two years, he had cut the key rate to 8% from 24% and dodged any talks about a hawkish approach to monetary policy.
After years of Erdoganomics, the regulator had to go the extra mile to restore confidence and trust and luckily it managed to do so, Ehsan Homan, the head of research and strategy for Africa and the Middle East markets at MUFG, said.