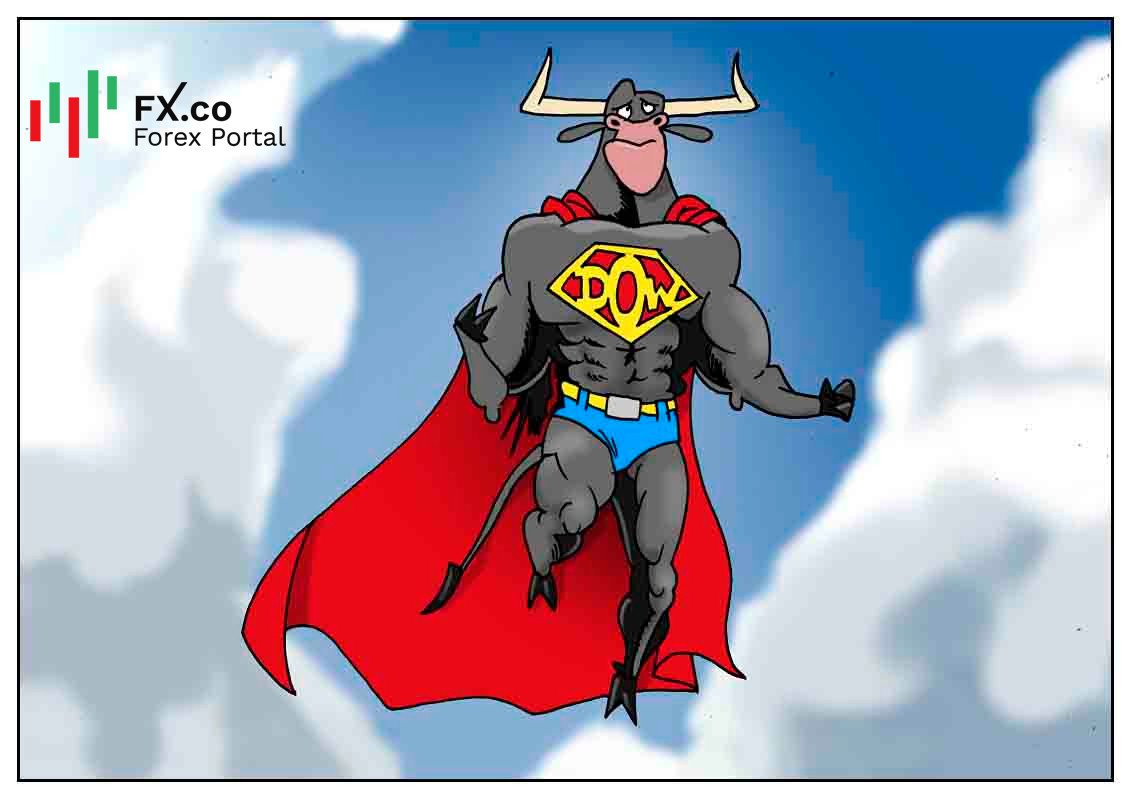 Economists are trying to figure out whether the Dow Jones Industrial Average, one of the major US stock indexes, will be able to break above its recent high. After the index has skyrocketed to 30,000 for the first time in its history in late November, many economists assume that there is still room for a greater rally.
The Dow surged markedly amid the news about successful trials of three coronavirus vaccines and Donald Trump's decision to peacefully transfer power. Besides, the stock market is also climbing up on hopes for global economic revival and political stability in the United States. Those who bet on a further rally of the Dow are confident that the index will update new record highs when the mass vaccination starts.
The US government says it is ready to release 6.4 million doses of the COVID-19 vaccine across the country for initial distribution. The vaccination will begin immediately after one of several vaccines receives federal authorization for emergency use. The Dow Jones is holding close to its high accumulating power for another jump. If a vaccine is approved, the index is sure to soar up.
Additionally, political news also facilitates bullish sentiment in the equity market. Investors cheered President-elect Joe Biden's nomination of former Fed Chair Janet Yellen as Treasury Secretary. Importantly, the General Services Administration (GSA) officially acknowledged Biden's victory. Now Trump's administration can start formal preparations for the transfer of power which eliminates political uncertainty.