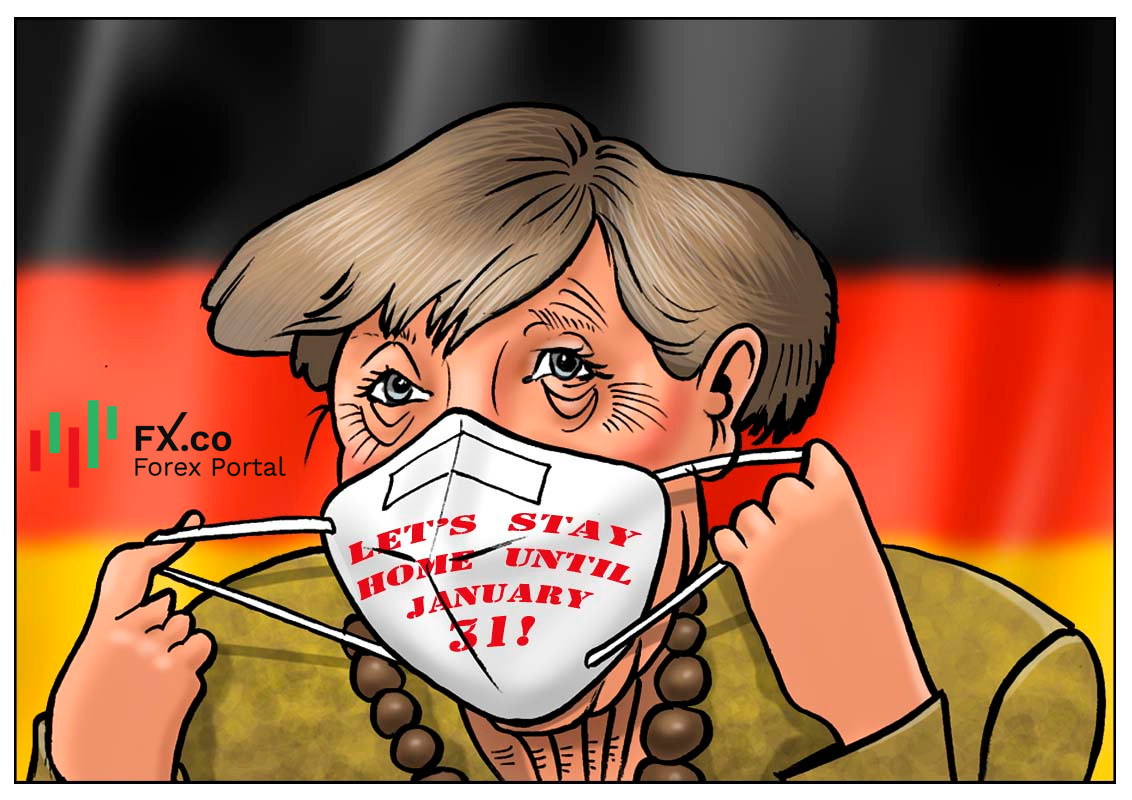 Germany is in no hurry to return to its usual daily life amid the second wave of the coronavirus pandemic in Europe. Chancellor Angela Merkel has agreed with state governors to extend the national lockdown in the country until January 31.
The decision came as new infection cases are running at stubbornly high levels and hospitals are overloaded with patients. On top of that, local authorities are concerned about the new strain of COVID-19 that emerged in England. Therefore, the idea of tougher restrictions in Germany was accepted and understood.
According to the new rule, residents in areas with a seven-day incidence of more than 200 cases per 100,000 people will be restricted from traveling more than 15 kilometers from their home without a valid reason. People will only be allowed to go to the doctor's or to work.
The national lockdown was introduced in Germany on November 2, 2020. Since then, German restaurants have switched to the delivery mode. On December 16, the government imposed tougher restrictions, requiring non-essential shops, hairdressers, tattoo parlors, and beauty salons to close. Limits on meetings were also adopted.