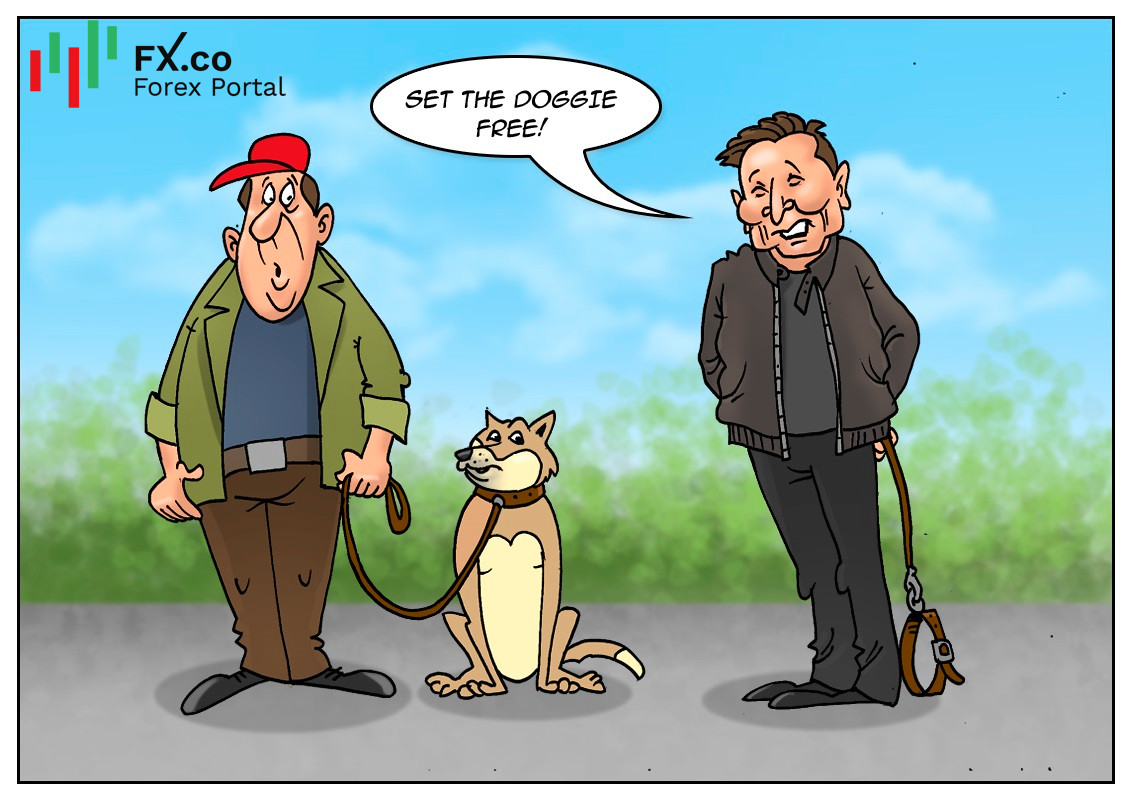 Elon Musk continues to set the pace for cryptocurrencies. The founder of Tesla and SpaceX decided to expand his influence on the crypto market further after his tweets prompted a surge in Dogecoin's price.
This time, Musk addressed major holders of the meme-based digital currency. The billionaire wanted them to sell most of their coins. "If major Dogecoin holders sell most of their coins, it will get my full support. Too much concentration is the only real issue imo," Musk tweeted.
Notably, Elon Musk was the reason for such a great concentration in the cryptocurrency. His earlier tweets sent Dogecoin to record highs. Meanwhile, experts reckoned that it had been an unjustified rally. From Musk's view, all this looked like a joke, whereas experienced crypto market players were concerned about the future of the industry. The thing was that such unreasonable price hikes could create a serious bubble in the market, leading to widespread bankruptcy in the long run.
On January 29, it became known that traders lost over $300 million in a day due to an unprecedented jump in the value of Dogecoin (DOGE). Recently, the token has been extremely volatile. Thus, it traded at less than $0.008 on January 28 and set a new all-time high of $0.087 on the very next day.