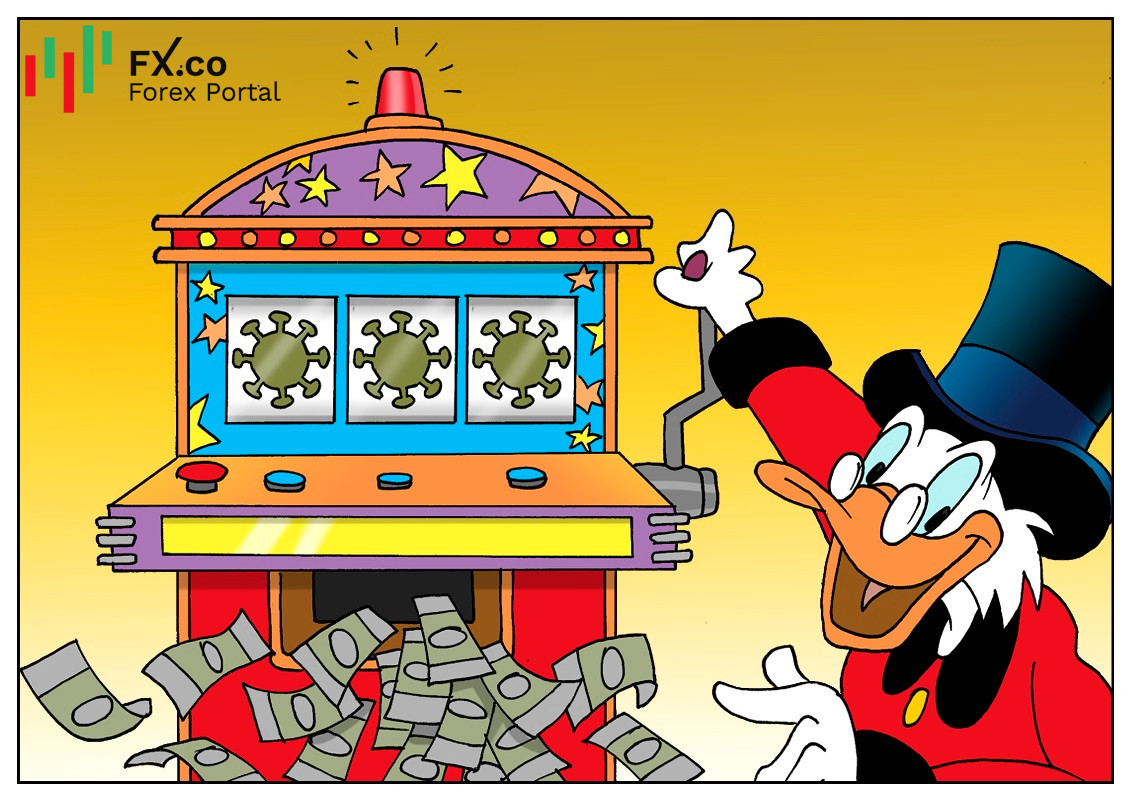 Nowadays, every online coach and even a taxi driver can tell you about windows of opportunity during the pandemic. While couch potatoes are staying home doing nothing, people who really want to benefit from the situation are following the tips of these coaches.
Results of the new study conducted by Americans for Tax Fairness and the Institute for Policy Studies (IPS) prove this fact. According to the data, the combined wealth of US billionaires surged by $1.3 trillion during the coronavirus pandemic. The document reads that during the last year, the number of US billionaires increased by 43 to 657 people. The combined capital jumped by 44.6% compared to the pre-crisis levels.
However, while rich people were accumulating their fortune, almost 80 million ordinary people lost their jobs. There are several moguls who became really distinguished. Thus, Tesla CEO Elon Musk added $137 billion or 559% to his fortune, whereas Jeff Bezos, founder of Amazon, increased his wealth by $65 billion or 58%. At the same time, the net worth of Mark Zuckerberg, CEO of Facebook, soared by $47 billion or 86%. The US tech companies, financial organizations, and carmakers are the main beneficiaries of the devastating epidemiological situation.
However, not all influential people support such behavior. For example, Bernie Sanders, US Senator for Vermont, criticized Bezos for corporate greed. "We are in a moment in American history where two guys" – Musk and Amazon CEO Jeff Bezos – "own more wealth than the bottom 40 per cent of people in this country," Mr. Sanders said. "That level of greed and inequality is not only immoral," he added. "It is unsustainable."