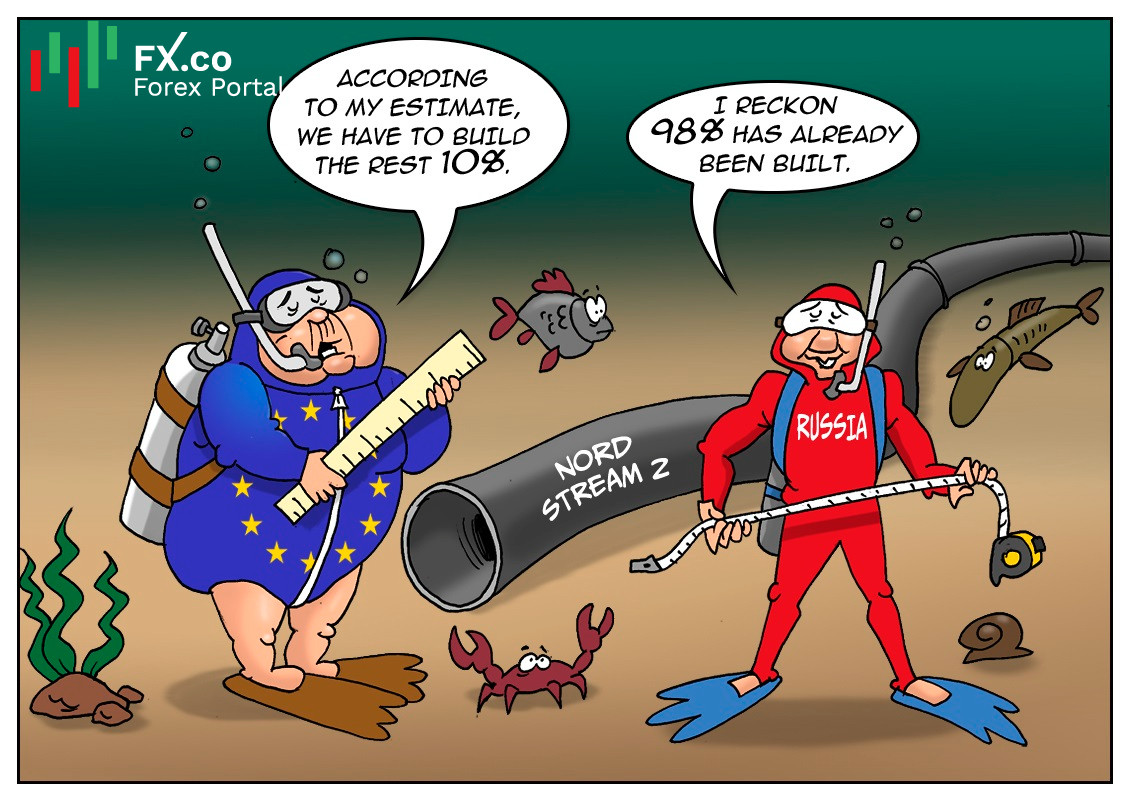 Gazprom has already lost count of how many times exactly it has announced the completion of the Nord Stream 2 gas pipeline. From time to time, the company says that the pipeline is about to be launched or just gives information about its termination in percentage terms.
Notably, new sanctions are imposed against Nord Stream 2 almost every year, especially by the US. Some European countries still support the building of the pipeline, while others are getting impatient. Yet, judging by Gazprom's statements, the completion of the gas pipeline has long gone beyond 100%. Curiously enough, when it is about to reach 100%, the number usually decreases by several points. According to the recent comments of the Chairman of the Board of Directors of Gazprom, Viktor Zubkov, the readiness of Nord Stream 2 is 90-92%. The gas pipeline will definitely be completed in 2021, he declared.
However, his comments have only added confusion to the ranks of those who have been waiting for the completion of the project for years. Journalists reminded Zubkov that not long ago, the company said that the project was 93% complete. In early March, the company claimed that the gas pipeline was 98% ready. In earlier periods, the readiness of Nord Stream 2 was 95%. Once Gazprom even announced that the project was completely ready and the company was waiting for the green light from Western partners.
Initially, the construction was planned to be completed by mid-2020, then by the end of 2020, in mid-2021, and finally in the fall of 2021.