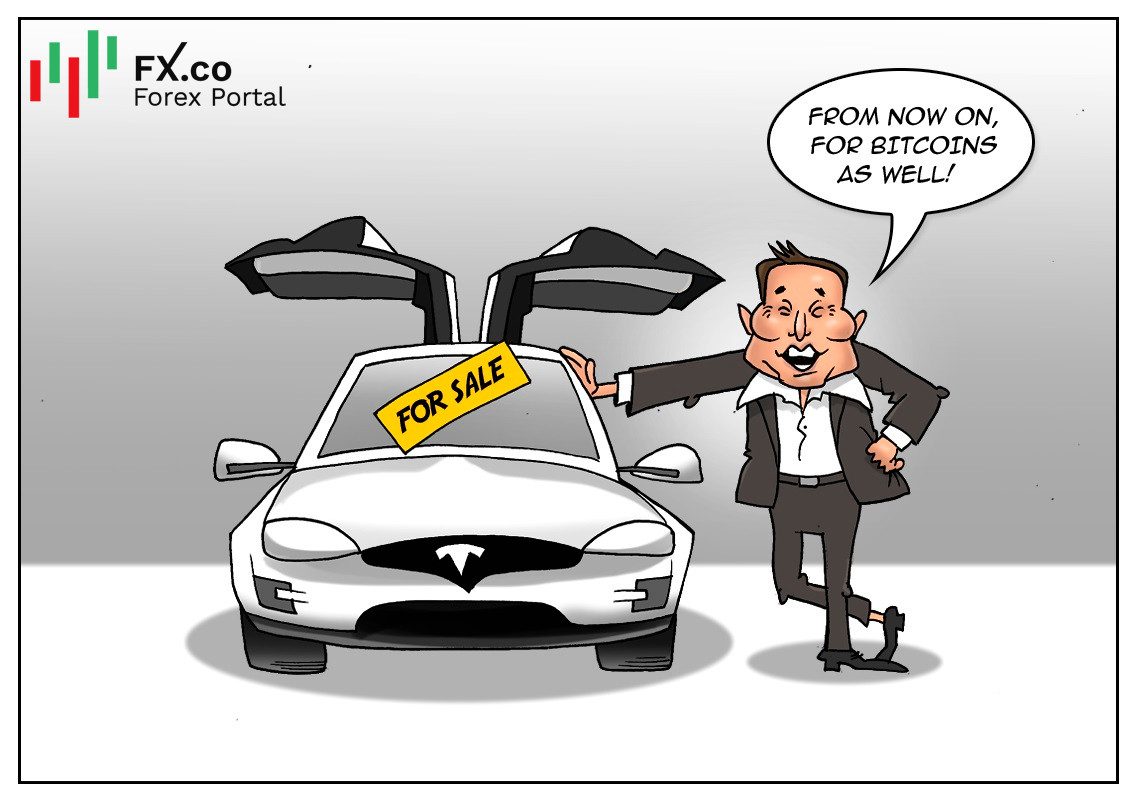 Bitcoin has surged on the news that Tesla will soon start accepting BTC as a form of payment. Later, it turned out that the company's decision has had an adverse impact on its production.
Tesla's founder Elon Musk has made the announcement on Twitter. The crypto market responded to the news enthusiastically and bitcoin skyrocketed right after the publication of Musk's tweet.
According to official data on the carmaker's website, a $79,990 Model S will cost 1.43982 BTC. At the moment, the new means of payment is available only in the United States. In order to buy an electric-vehicle, it is required to scan a QR-code, or insert a bitcoin address, and enter the exact amount of bitcoin paid. Payments can only be made from a single bitcoin wallet.
Tesla has already earned $1.08 billion on the cryptocurrency. The company's decision to invest in the world's flagship digital asset turned out to be more profitable than its electric car sales.
In 2020, Tesla reported profits of $721 million owing to its bitcoin holdings. The electric vehicle company is the second-largest corporate holder of the world's most valuable digital coin after MicroStrategy Inc.