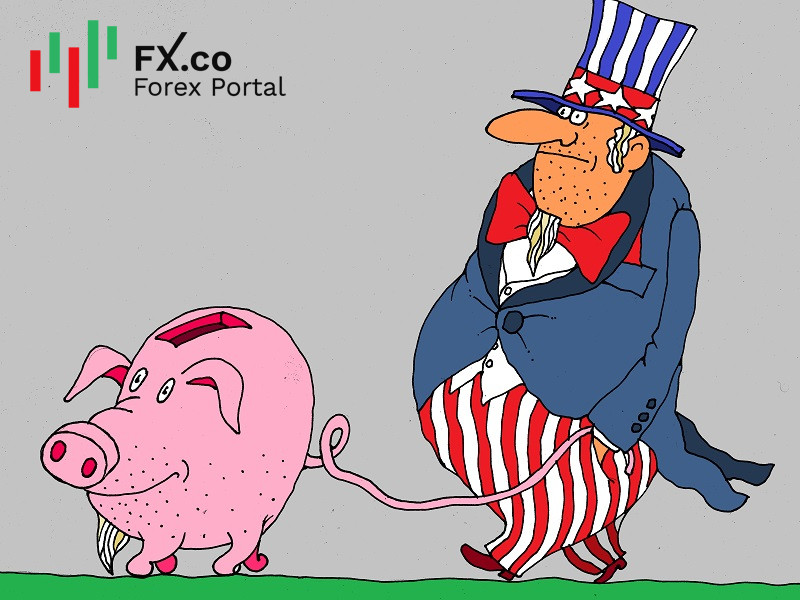 According to experts polled by Reuters, the United States will surpass other developed countries in terms of economic growth in 2021. However, another wave of the pandemic may considerably worsen its economic prospects. The surge in new cases will remain the most pressing problem in the next three months, experts say.
According to a survey of 100 economists conducted by Reuters, economic activity in the United States will increase thanks to the $1.9 trillion stimulus bill and the $2 trillion infrastructure development plan proposed by US President Joe Biden. The world's largest economy is likely to expand by 6.2% in 2021. This is the brightest outlook for the period more than two years ago and if achieved would mark the fastest calendar-year growth since 1984.
At the same time, about 70% of respondents noted that the biggest risk to the US economy could be a surge in new coronavirus cases in the next three months. However, experts reckon that the government is unlikely to re-impose lockdown restrictions. Besides, currently, investors are more focused on upbeat economic data rather than the epidemiological situation.
This year, the US economy may face high inflation. However, the Federal Reserve has enough tools to keep inflation under control. Fed Chairman Jerome Powell assured traders that the regulator would not allow inflation to exceed the 2% target. All in all, economists are optimistic about the prospects for the US economy in 2021. They are sure that in the near future it will recover to pre-crisis levels. At the same time, it will take more than a year before employment stabilizes.
Taking into account the preliminary estimates, in the first quarter of 2021, the US economy grew by 5.8% in annual terms. In the current quarter, it may increase by 8.5% versus the previous forecast value of 7.2%.