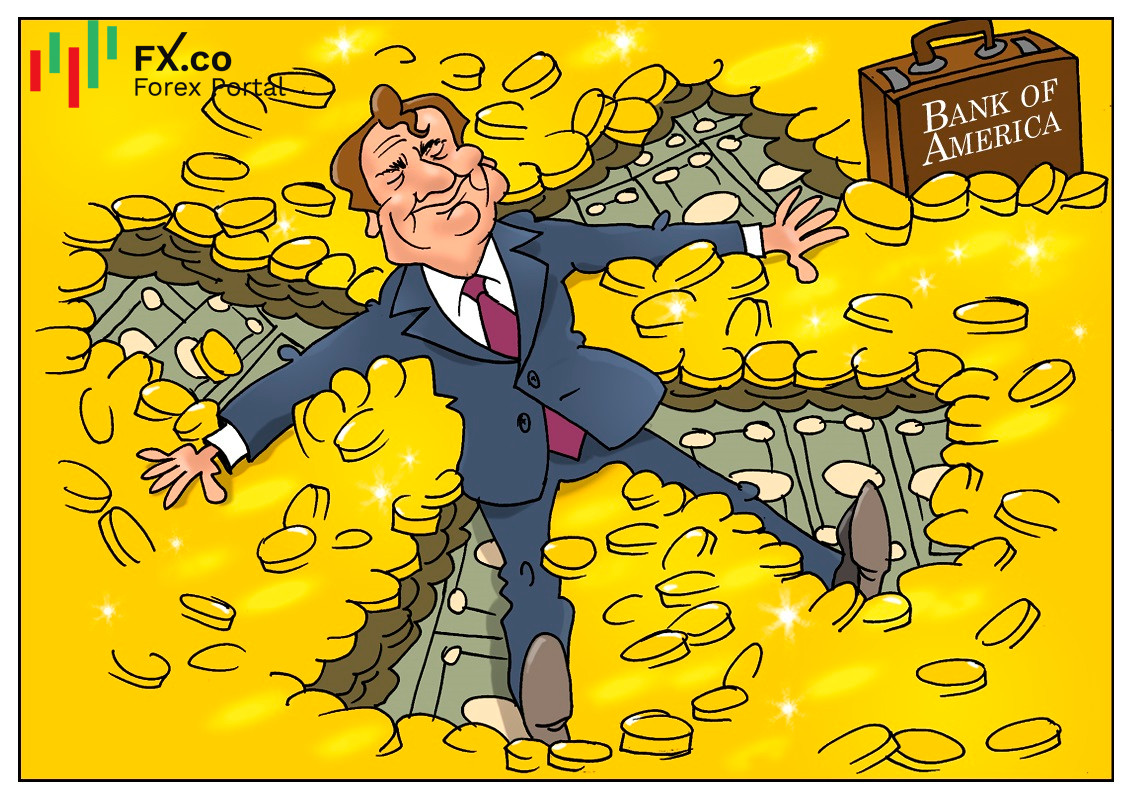 Despite the pandemic and its negative effect on the economy, US banks are likely to increase their profit considerably during this fiscal year. Their revenue is climbing as the economy steadily is recovering and the central bank continues to maintain bond purchases at the same pace.
Experts at the Institute of International Finance (IIF) predict a record profit growth for US banking institutions. The profit will consist of two components: interests (on loans) and commission income, as well as revenue from trading and investment operations. Overall, practically every area of banking activity will be lucrative.
Such a spike in revenue can be also attributed to stimulus measures introduced by the government and Fed's liquidity into the economy. These measures will give banks additional resources for lending. Additionally, companies and households are also likely to increase their spending.
This optimistic forecast has already influenced the share price of the largest US banks. For example, Goldman Sachs shares have advanced by 40.8% since the beginning of the year, Bank of America shares soared by 40.4%, while JPMorgan shares swelled 29.3%. The only obstacle may be the tightening of the Fed's monetary policy. If the regulator raises the key interest rate and winds down the quantitative easing program, the provision of additional liquidity to the economy will stop. However, there are no prerequisites for it.