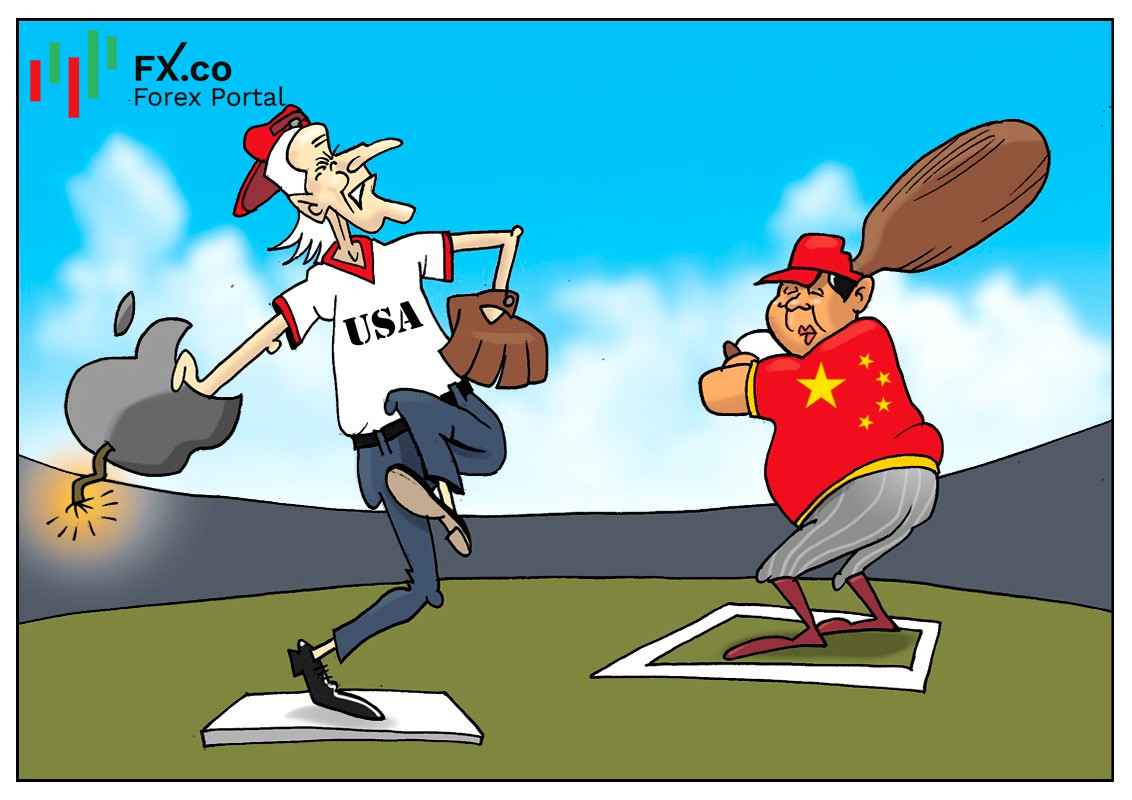 Many promising projects fell prey to the trade war between China and the United States. While the world's top economies imposed sanctions on each other, companies sustained substantial financial losses. Tech giant Apple was among them.
Apple's management has planned to enter into a contract for delivery of batteries for their electric vehicles with Contemporary Amperex Technology and BYD, China's battery manufacturers. However, escalating tensions between Beijing and Washington put the deal at risk. The compulsory condition of the agreement is that production should be in the United States. But China is reluctant to build factories there because of the conflict between the parties.
The trade war poses a threat to Apple's plans to become an electric car producer. The company intended to launch the production of a self-driving electric vehicle by 2024. The batteries for this car were supposed to be made using local technologies. Later, Apple started negotiations with the Chinese manufacturers. In fact, the tech behemoth has already postponed the launch data once. Apple initially wanted to present its first electric car back in 2019. The project was known by the code name Titan, but the company failed to meet the deadline.