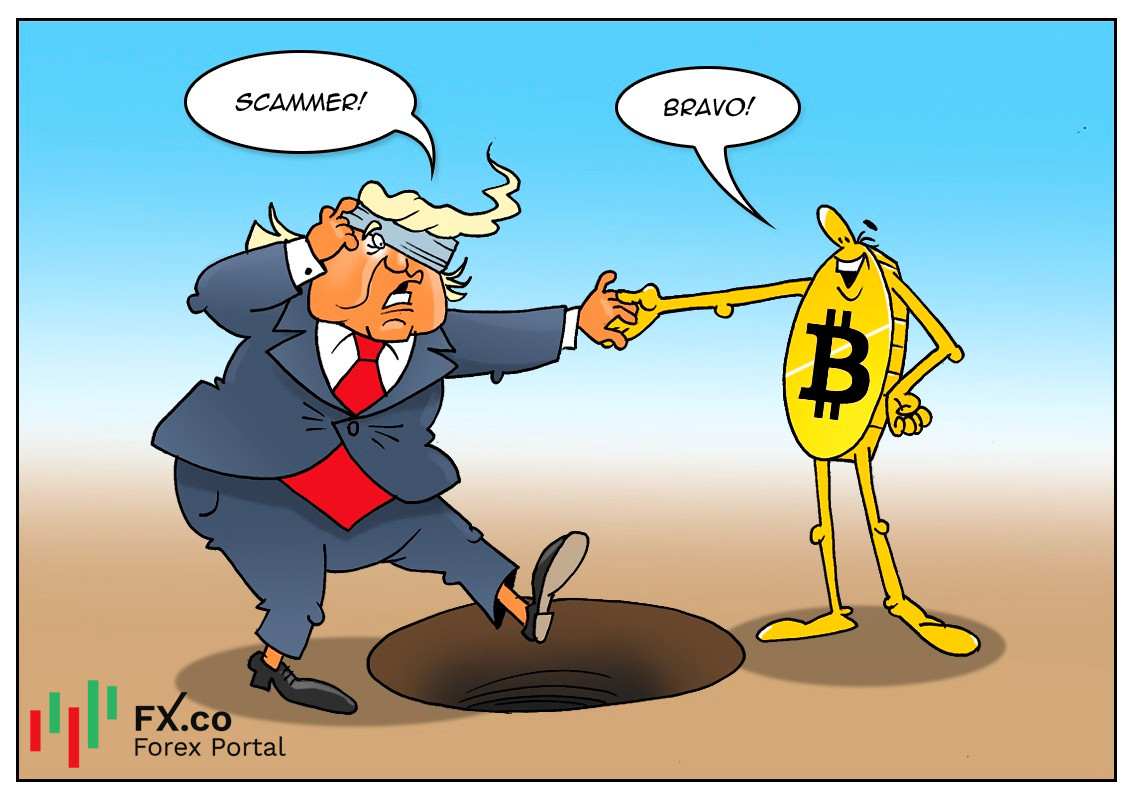 It seems that former US President Donald Trump does not give up and does everything not to drop off the radar. He continues making loud statements. Thus, he has once again attracted attention of the media with his recent harsh criticism of bitcoin.
Donald Trump broke the unspoken tradition of former US presidents to stay out of the public eye. Barack Obama, who made headlines during his entire presidential term, is now a rare guest in the media. Likewise, George Bush, Bill Clinton, and even Jimmy Carter have been reluctant to make public appearances. Meanwhile, Donald Trump uses every opportunity to remind the US about himself.
A spike in the value of the world's first cryptocurrency, bitcoin, became another reason for the ex-president to address the nation. In an interview, Trump openly admitted that he hated the digital asset and called it a scam project. On top of that, he urged the country's authorities to maintain severe control over the circulation of cryptocurrencies in the US. Trump sees bitcoin as the main rival to the greenback and wants the dollar to be "the currency of the world".
"Bitcoin, it just seems like a scam. I don't like it because it's another currency competing against the dollar," Trump said.
Besides, as president, Trump planned to get rid of bitcoin and other virtual currencies, as well as ban crypto trading. In May 2018, he gave specific instructions to US Treasury Secretary Steven Mnuchin.