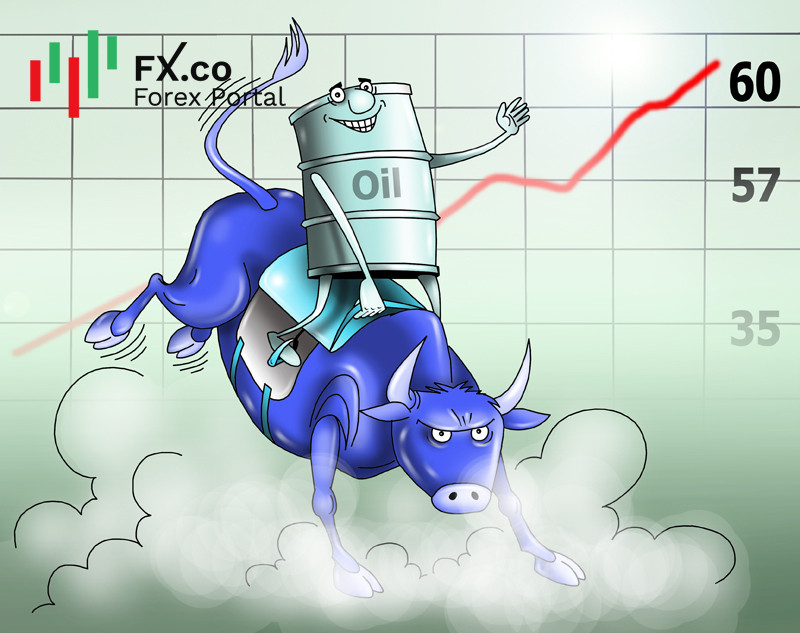 Amid the rapid rally in the global oil market, both benchmark grades have leapt almost twice over the last 8 months that caught market participants off-guard. Back in late 2020, analysts polled by Reuters did not assume that Brent crude would approach the level of $60 a barrel.
Experts at Goldman Sachs came up with bold forecasts, predicting that oil prices would stand at $57.50 a barrel in Q2 2021. More cautious analysts did not dare to forecast price levels over $40 a barrel for Brent crude. The current situation has changed drastically. In the median forecast made by Reuters in July 2021, the average price of the North Sea benchmark grade is expected at the level of $67.48 a barrel later in the year. So, analysts upgraded their forecasts from $64.70 predicted in May. Commodity experts project global energy demand to grow by 5-7 million barrels per day for 2021.
Brent crude topped $75 a barrel in June. Analysts expect a further rally in the oil market on the back of increasing demand for petroleum products. According to estimates of president at Stratas Advisors John Paisie, the average Brent price could remain at near $75 a barrel in Q3 2021. Brent crude is likely to trade at $78.50 a barrel on average in 2022. The expert is certain about the bullish overall trend in the global oil market.
Commodity experts at Goldman Sachs suppose that Brent crude could climb as high as $80 a barrel in Q3 this year. The global energy market is on the verge of the most serious shortage since the summer of 2020, they pinpoint the reason for the steady uptrend.
In a Reuters poll, analysts warn that the oil rally could be disrupted by a revival of a nuclear deal between the US and Iran. If such a scenario comes true, Iran will flood the global market with its crude oil. Another headwind for the oil market is growing rates of coronavirus cases so that global energy demand is still lagging behind pre-pandemic levels.
According to estimates of experts, Iran will be able to supply the global market with 1-2 million barrels per day in the nearest six months. The question is whether Saudi Arabia and other major oil exporters will tolerate such fierce competition. With the new powerful oil supplier, it would be difficult for them to hold the reins of joint oil supplies within the framework of the OPEC+ pact.