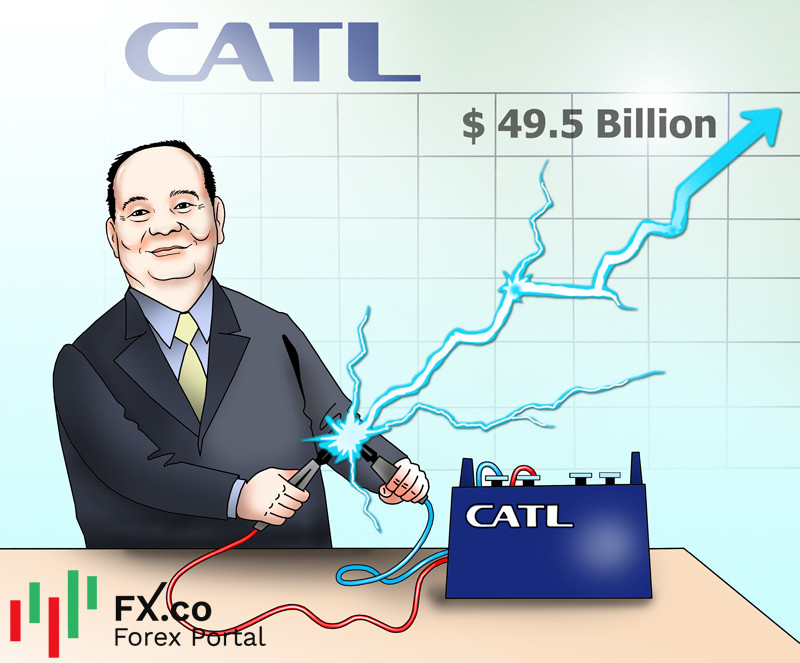 According to Bloomberg, Zeng Yuqun, founder of Contemporary Amperex Technology, the world's biggest electric-vehicle battery maker, has overtaken Alibaba Group founder Jack Ma in the wealth rankings. His net worth has reached an impressive $49.5 billion, thus making him one of the five richest people in Asia.
Zeng Yuqun's fortune surged thanks to a partnership with Tesla. In February 2020, he signed a two-year agreement to supply batteries to the US carmaker, which was subsequently extended for several years. China's intention to phase out diesel and petrol cars also contributed to his wealth rise. The combination of these factors helped CATL's stock soar by 55%.
"The billionaire ranking used to be dominated by real estate tycoons and later tech entrepreneurs, and now we are seeing more from the new energy sector," Hao Gao, director of Tsinghua University's NIFR Global Family Business Research Center, said. "As the industry leader for electric-vehicle batteries, CATL will benefit most from the carbon emission goal," he added.
Notably, in the first five months of 2021, global electric-vehicle battery sales doubled from the previous year. CATL accounted for 31.2% of the whole market. In China, electric vehicle retail sales increased by 9.8% to 1.11 million units in 2020 compared to a year earlier.