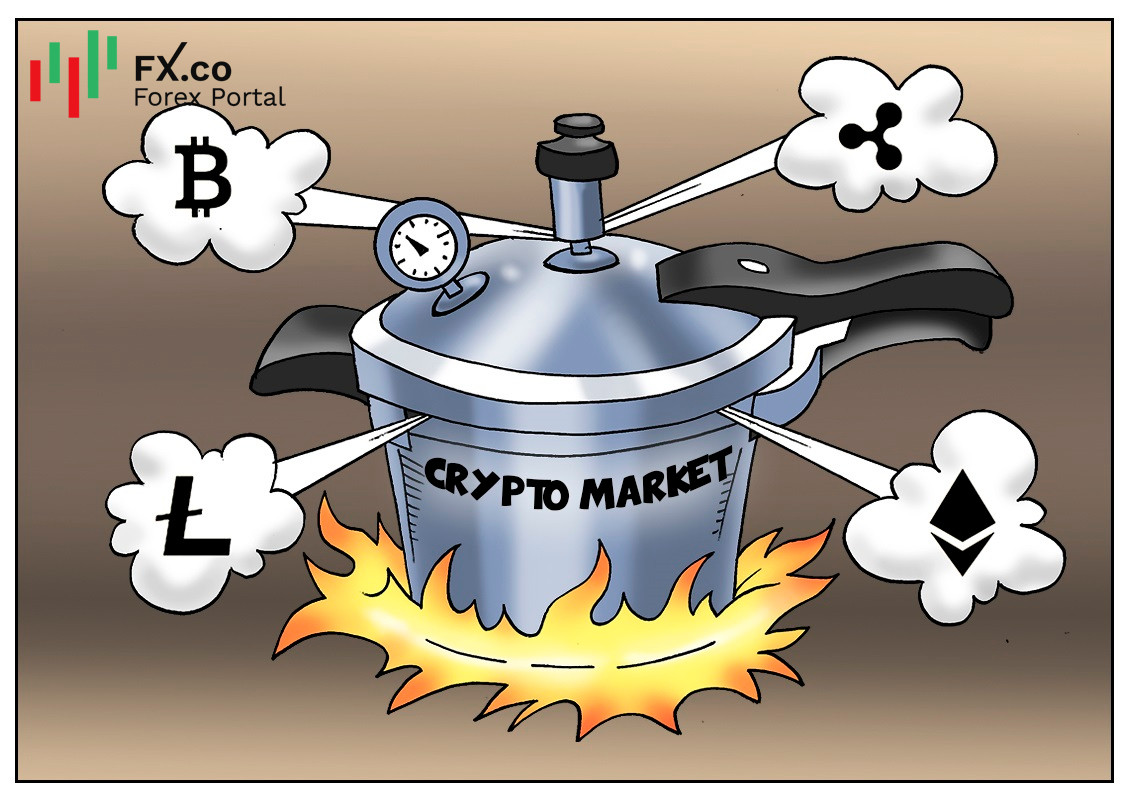 The current situation in the crypto market creates grounds for disappointing forecasts. JPMorgan's analysts were the first who warned that the market was overbought. The rally has really dragged on and the cryptocurrencies' explosive growth is supported by nothing. All above gives a real cause for concern. Investment bank JPMorgan is sending notifications to its clients warning them that the cryptocurrency market looks overheated after significant asset growth in August. The clients are advised to prepare for a sharp and sustained decline.
The bank noted that as for the beginning of September altcoins represented about 33% of the cryptocurrency market surging from its 22% reading in early August. However, the recent soar in altcoins' share of the cryptocurrency market does not outperform its surge to 37.6% in May from 13% in January this year.
"The share of altcoins looks rather elevated by historical standards and in our opinion, it is more likely to be a reflection of froth and retail investor 'mania' rather than a reflection of a structural uptrend," JPMorgan concluded.
The reading hit its high of 55% in January 2018, when bitcoin declined after reaching the local high at $20,000 in December 2017. By the end of 2018, bitcoin's price fell by 84%, or $3,200.