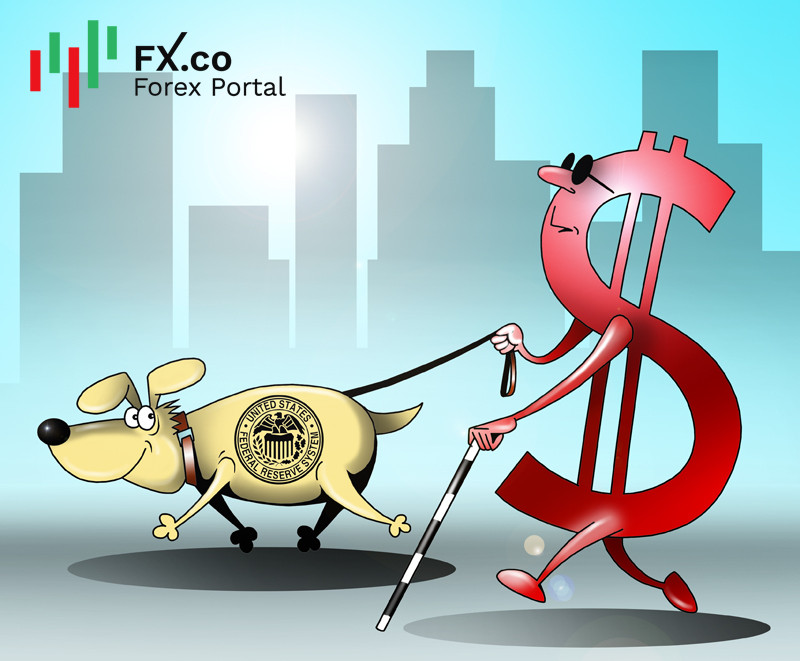 According to a Reuters poll of FX strategists, the US currency is now in limbo as traders are anticipating a clearer path from the Federal Reserve.
It is now extremely hard to make more accurate predictions on the trajectory of the US dollar as many fundamental factors are still unclear. This is why market participants are awaiting the Fed meeting scheduled for September 22 to get more hints. Notably, the survey conducted by Reuters showed that nearly 60 FX strategists expect the US dollar to fall over the coming year. They are increasingly uncertain about the short-and medium-term outlook for the US currency.
At the same time, 51 strategists think that the Fed will reduce $120 billion in monthly bond purchases. They assume it will contribute to the growth of US Treasury yields.
As seen, the opinions of FX strategists are quite polarized when it comes to their expectations on the US currency trajectory over the next three months. For instance, 23 of 60 strategists said they envisaged the US dollar to trade around current levels, 25 said broadly higher. The remaining 12 bet on a decline.
The greenback has already sunk by 1.4%, experts emphasize. It reached a nine-month high in the second half of August. Since the beginning of 2021, its growth has not exceeded 3% yet.
"There's two important forces when we look at the direction of the dollar. The first is the global recovery and the momentum we've seen most recently and the second point is obviously the central banks' response to that," Kerry Craig, the global market strategist at JP Morgan Asset Management in Melbourne, said. Analysts at Morgan Stanley largely agree that eventual Fed tapering is likely to help US Treasury yields to move higher.
"Ultimately, we think in a world where real yields will continue to rise over the coming months, it's likely to be dollar positive. We continue to be dollar bullish, particularly versus the low yielding funding currencies - that would be the Japanese yen and the euro," David Adams, head of FX strategy in North America at Morgan Stanley, emphasized.