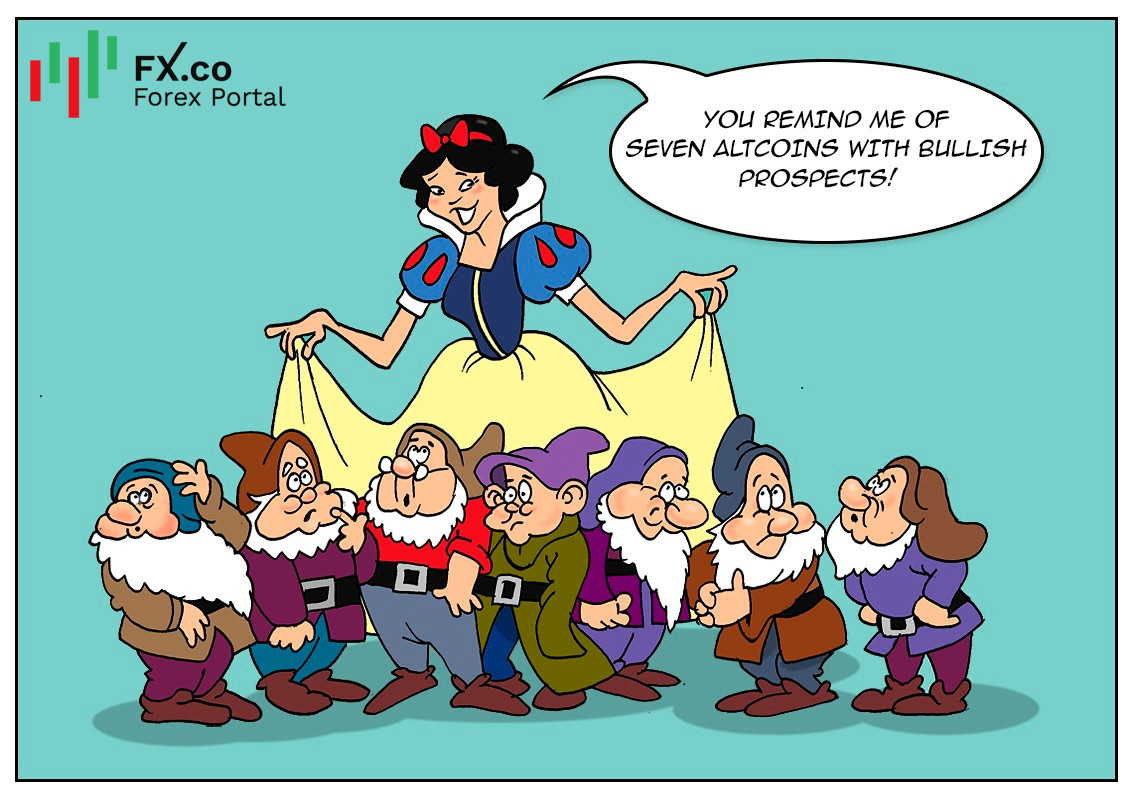 Early fall is a season for new cryptocurrency forecasts. Every crypto analyst is tweeting about their favorite coins. Somehow their expectations almost coincided or were taken from the same resource. Scott Melker, a trader who is not publicly known, has his own views on the future of his top five altcoins. Thousands of copywriters picked his forecast and massively released it on social media and websites.
Let's take a look at the top five promising altcoins:
1. Ethereum (ETH). Melker assures that the breakout of the $3,330 level is extremely important for ETH. If the price goes above this level, nothing will stop it from reaching $4,300 a coin. In general, ETH is making rapid strides. Only for the previous month, ETH gained 33% in price. Additionally, the London update has completely altered the way transaction fees are calculated.
2. Cardano (ADA). According to Melker, Cardano awaits an explosive increase and has unlimited potential. By the end of August, Cardano gained 130% and ranked third on the list of the largest cryptocurrencies by a market cap estimated at $88.3 billion. Director of Marketing and Communications of IOHK (Cardano creators) Tim Harrison announced the release of the Alonzo hard fork in September.
3. XRP. Ripple's token is preparing for rapid growth and may rise to $1.5-1.7. The altcoin jumped by 91% with a market cap increase to $51.8 billion.
4. Polkadot (DOT). If the coin manages to break a strong resistance in the range between $28 and $31, the price is likely to touch its all-time high at $49. Polkadot token went up 70% in the last month. The market cap exceeded $27.6 billion. Polkadot – an internal token of a project with the same name – aims at leveraging blockchain technology to create a more private, decentralized internet (Web 3.0).
5. Terra (LUNA). The token's chart shows a bull flag pattern, which may indicate that the price will rise to $50 shortly. In August, the cryptocurrency rose by 230% with a market cap exceeding $13.6 billion. Terra is a blockchain protocol for issuing fiat-pegged stablecoins.