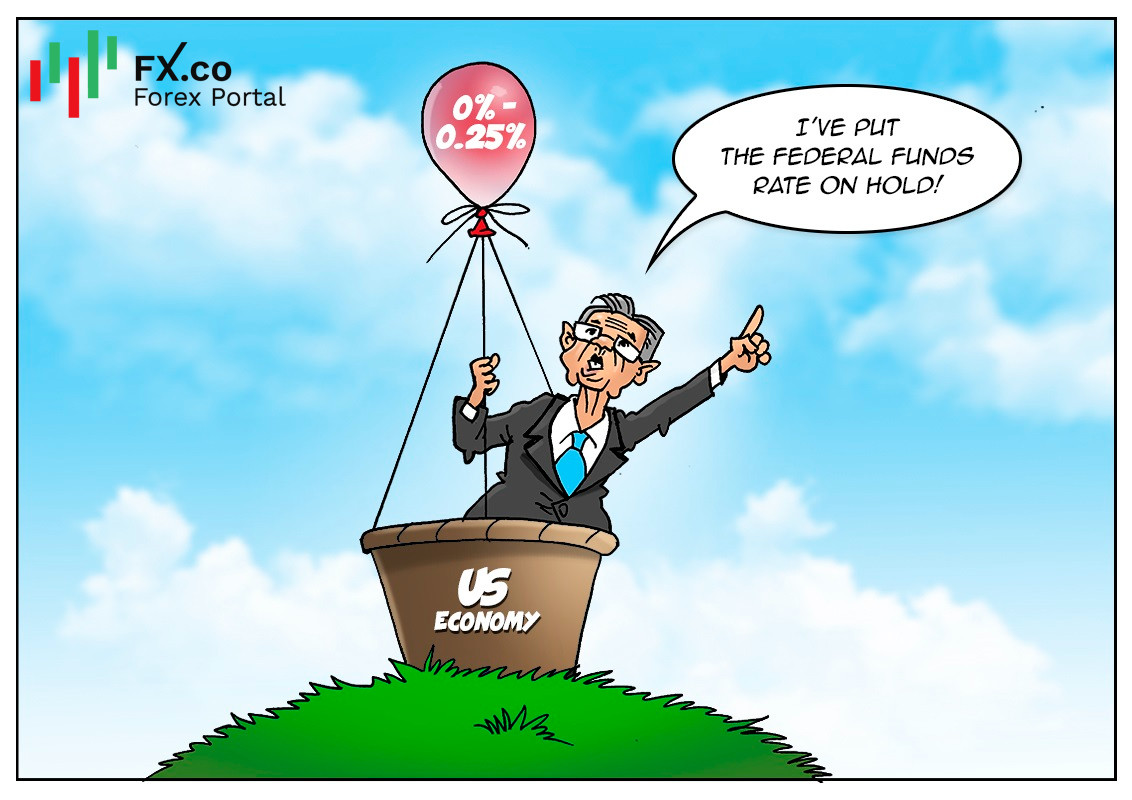 The outcome of Federal Reserve policymakers' September meeting came as no surprise to global markets. The regulator kept interest rates unchanged as expected. Assessing the results of the session, it can be concluded that the Fed's intention to tighten monetary policy is becoming increasingly firm as central bank officials are preparing to lift its benchmark interest rate as early as this year.
"In assessing the appropriate stance of monetary policy, the Committee will continue to monitor the implications of incoming information for the economic outlook. The Committee would be prepared to adjust the stance of monetary policy as appropriate if risks emerge that could impede the attainment of the Committee's goals. The Committee's assessments will take into account a wide range of information, including readings on public health, labor market conditions, inflation pressures and inflation expectations, and financial and international developments," a statement released by the Fed said. Here is the key outcome of the meeting.
Another important point was the statement by Federal Reserve Chairman Jerome Powell that the regulator might announce a tapering of its quantitative easing program at the next meeting scheduled for November 2-3. Moreover, he added that the central bank could begin scaling back asset purchases in the event of a stronger-than-expected US employment report. According to Powell, the process could be completed by mid-2022.
"The Committee seeks to achieve maximum employment and inflation at the rate of 2 percent over the longer run. With inflation having run persistently below this longer-run goal, the Committee will aim to achieve inflation moderately above 2 percent for some time so that inflation averages 2 percent over time and longer‑term inflation expectations remain well anchored at 2 percent," the report states.