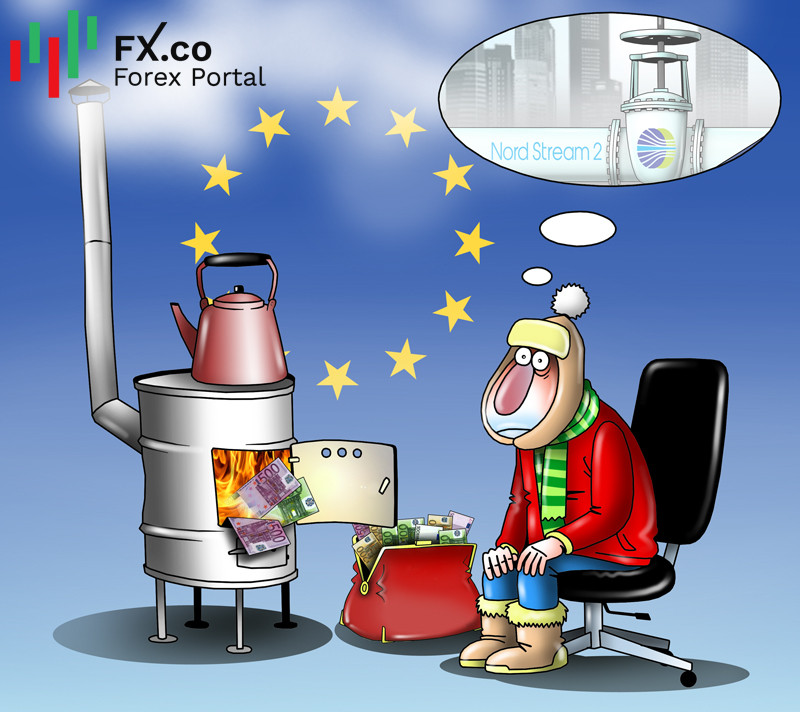 According to Bloomberg, the European Union could run out of natural gas to heat homes in two months due to its shortage and severe frosts.
Bloomberg experts believe that a gas crunch stems from slashed domestic LNG production and the lack of additional supplies. Analysts fear that Europe will probably have a hard time surviving the two coldest months of the winter as the region will deplete all gas stocks.
Global energy consultancy Wood Mackenzie estimates that the situation will hardly be solved without additional volumes of LNG supplies from Russia, namely from Nord Stream 2 or other gas pipelines.
Earlier, experts considered the cold weather to be a major factor in causing a rise in European gas prices. It was stated that the European Commission refused long-term LNG contracts on purpose and opted for spot ones. In the summer of 2021, European countries failed to replenish gas storage sites. In winter, freezing temperatures put a crimp in their plans. As a result, the period of pumping into storage tanks ended three weeks later than usual.
Storage levels in Europe decreased after Gazprom refused to book extra transit capacity via the Yamal-Europe gas pipeline. This decision was announced on December 21 last year. Gazprom emphasized that there had been no requests for gas from European buyers. As a result, gas deliveries were halted, and European prices for natural gas exceeded $2,150 per 1,000 cubic meters for the first time ever.