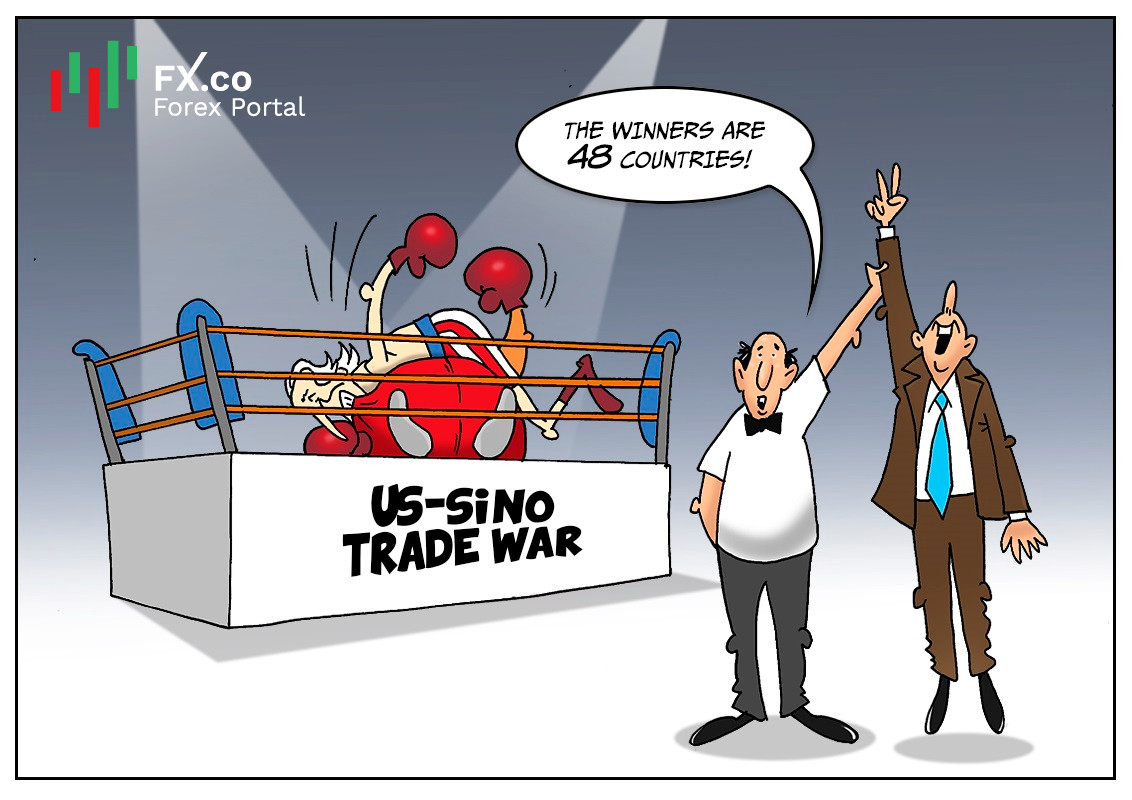 While analysts have been predicting gloom and doom for the global economy due to the US-China trade war, things have turned out to be far better in reality. Apparently, its scale was rather small to inflict pain but enough to bring gains. According to the latest study conducted by the National Bureau of Economic Research and the World Bank, the US-China trade war has significantly increased the exports of other countries.
Analysts found out that the conflict between the two largest world's economies did not hurt the market, but on the contrary, helped other countries to expand their supply chains. For instance, 48 of the 50 leading oil-exporting countries, except China and the United States, enlarged exports to the US and other countries, reducing deliveries only to China. Countries with open economies, high inflows of foreign direct investments, and trade agreements with other states benefited the most from the trade war. Apart from that, grim forecasts did not come true thanks to Washington as well. The US authorities did not raise tariffs on Chinese electronics and various goods, with their share in the market totaling about 80-90%.
Earlier, economists warned that trade duties between the US and China could pose a serious threat to the global market. For example, the WTO predicted the negative impact of the trade war on investment. The Organization for Economic Co-operation and Development (OECD) was worried about the slowdown. However, sometimes, analysts tend to make a mountain out of a molehill.