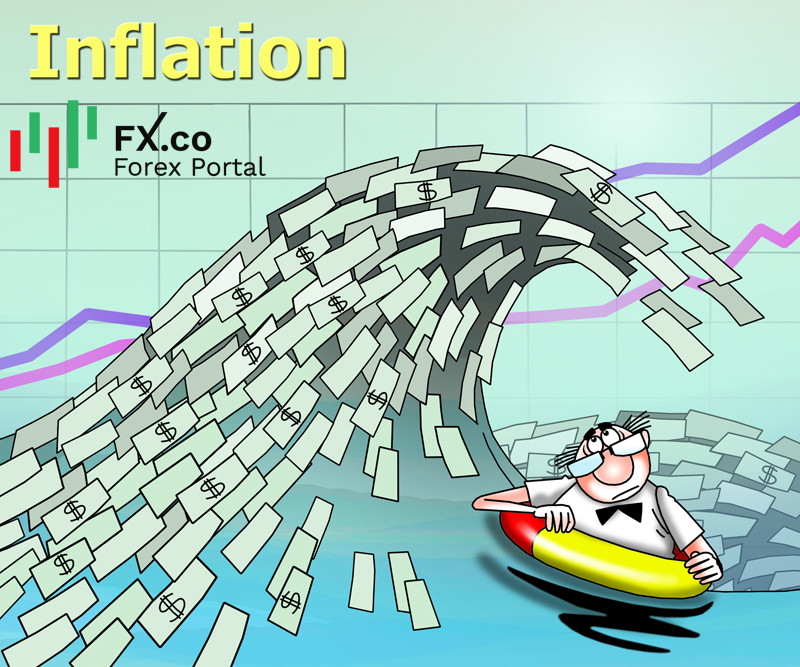 Some analysts suppose that a hike in the key interest rate by the Fed will hardly slacken inflation. They believe that it is almost impossible to curb its rise.
The US regulator will have to combat surging inflation. However, neither the end of asset purchases nor higher interest rates will improve the current situation, analysts think. The fact is that the US production and logistics processes are seriously disrupted.
The inflation acceleration was rather caused by disruptions in supply chains than by a flow of money amid considerable stimulus programs. According to the data from the US Labor Department, in 2021, the country's inflation accelerated to 7% from 6.8%. In December 2021, consumer prices advanced by 0.5%. As a result, the US inflation hit the highest level last seen 40 years ago.
For several years, the global economy was highly effective and it did not require large money reserves. However, now, it is suffering grave problems that have already led to a shortage of a number of goods.
Earlier, to eliminate a deficit, countries ramped up production and built various enterprises using cheap loans. Nowadays, trade conflicts and the Covid-19 pandemic have dented producers' confidence and their intention to invest in various projects. Against this background, the key interest rate hike by the Fed may only deteriorate the current state of affairs.
Thus, the success of the Fed's plan is rather doubtful. Judging by demand, higher interest rates could be able to curb inflation. However, the supply deficit is likely to remain a serious problem. The only way out is to settle the issue of supply chains and production processes. However, to implement such a plan, the country will need a lot of time.