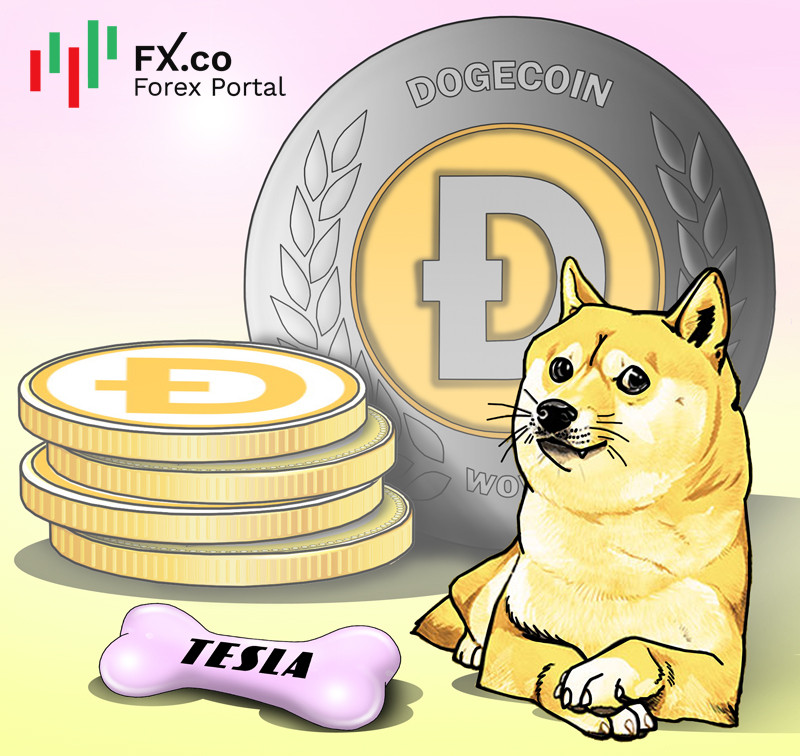 Tesla CEO Elon Musk said that the company would accept meme cryptocurrency Dogecoin as payment for its merchandise. "Tesla merch buyable with Dogecoin," he tweeted. Following this statement, the digital asset soared by 18%, exceeding $0.2 per coin.
According to Reuters, this innovation is underway. However, Tesla customers will soon be able to buy electric cars for Dogecoin. For the time being, clients can purchase several new items such as a cyberwhistle (300 DODGE), a Giga Texas belt buckle (835 DOGE), and a four-wheeled cyberquad for kids (12,020 DOGE).
Currently, Dogecoin is the 11th largest cryptocurrency with a market cap of $25.2 billion. The recent collapse of the crypto market affected DOGE, pushing it to the low of April 2021.
Earlier, Musk fueled demand for the altcoin, turning it from a social media joke into a speculator's dream. Its price had been surging steadily. For this reason, traders paid great attention to Musk's tweets on crypto. In December 2021, tech maverick announced that Tesla would accept Dogecoin as a means of payment. The altcoin rose immediately by more than 20%.
Last year, thanks to Musk's tweets, including the one where he called it the "people's crypto", Dogecoin skyrocketed by 4,000%.
Mr. Musk stressed that customers should open electronic wallets linked to the Dogecoin platform to pay for goods.
In 2021, Tesla started accepting bitcoin payments for its products, including cars. However, it did not last long. In May last year, the company suspended vehicle purchases using bitcoin due to climate change concerns. Why Musk has chosen another digital currency remains a mystery. Perhaps Dogecoin is more energy-efficient than bitcoin. However, altcoin mining is also harmful to the environment.