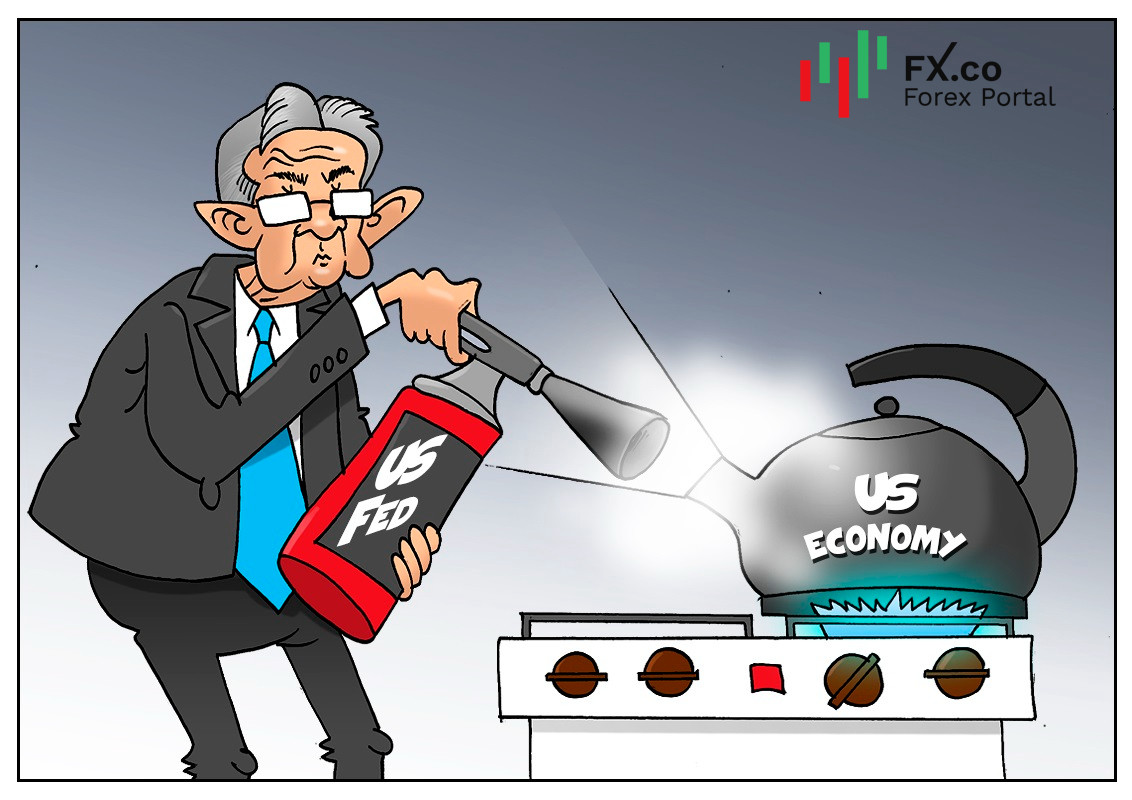 Since late 2021, the US Federal Reserve has expressed hawkish rhetoric on monetary policy. Fed Chairman Jerome Powell announced that the regulator embarked on the path of monetary tightening to avoid the economy overheating.
Mr. Powell acknowledged that the time was ripe to reduce extraordinary stimulus measures provided during the pandemic era and shift focus towards policy normalization that would take a long way. The pandemic will leave an imprint on almost all economic sectors. The regulator should bear in mind economic complications to achieve its goals. Monetary policy requires broad vision and economic acumen to fine-tune policy moves to constant changes in the economy, the Fed's leader stated. From his viewpoint, under current healthy economic conditions, the Federal Reserve finds it appropriate to withdraw its massive support despite persistent disruptions in supply chains and soaring consumer inflation.

Raising interest rates is not the only tool in the Fed's arsenal. "We'll be normalizing policy, meaning we're going to end our asset purchases in March, meaning we'll be raising rates over the course of the year," he told in the testimony on Capitol Hill. "At some point perhaps later this year we will start to allow the balance sheet to run off, and that's just the road to normalizing policy." Jerome Powell and his colleagues indicated three rate hikes throughout 2022 by 0.25% each time. The first rate hike could be announced in March. In an emergency move in 2020, the Federal Reserve slashed short-term interest rates to almost zero and began bond purchases aiming to push long-term interest rates down on the back of the COVID-19 crisis that threw the US economy into recession.