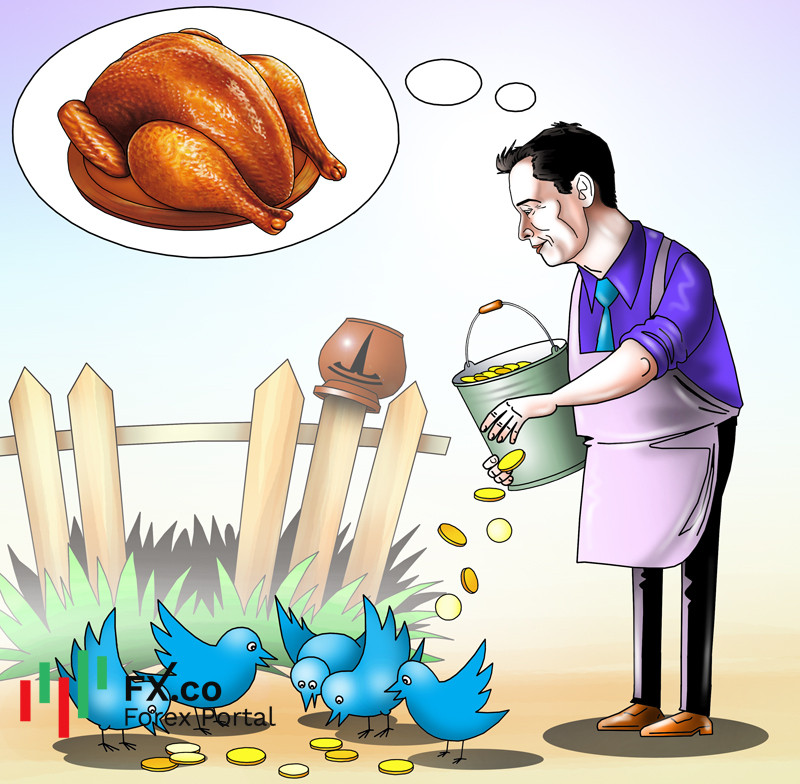 Tesla and SpaceX CEO Elon Musk claims he will increase Twitter's annual revenue to $26.4 billion by 2028, up from $5 billion in 2021, the New York Times reported.
The first thing Musk is going to do when becoming the Twitter CEO is cut the social network's dependence, the New York Times said, citing sources close to the matter. The tech maverick is aiming to change Twitter's source of income. It is planned that advertising will fall to $45% of total revenue – $12 billion – under Musk in 2028, down from 90% in 2020.
The billionaire has also promised to expand the number of Twitter users to 931 million by 2028. Earlier, Elon Musk clinched a deal to buy the social networking service for $44 billion.
The businessman sees tremendous potential in Twitter. He intends to make the platform a place for free speech. Musk has also pledged to contribute $21 billion in cash from his personal fortune.
Morgan Stanley Senior Funding and other lenders agreed to provide up to $25.5 billion in margin loans to the businessman, $12.5 billion of which secured against his Tesla stock.