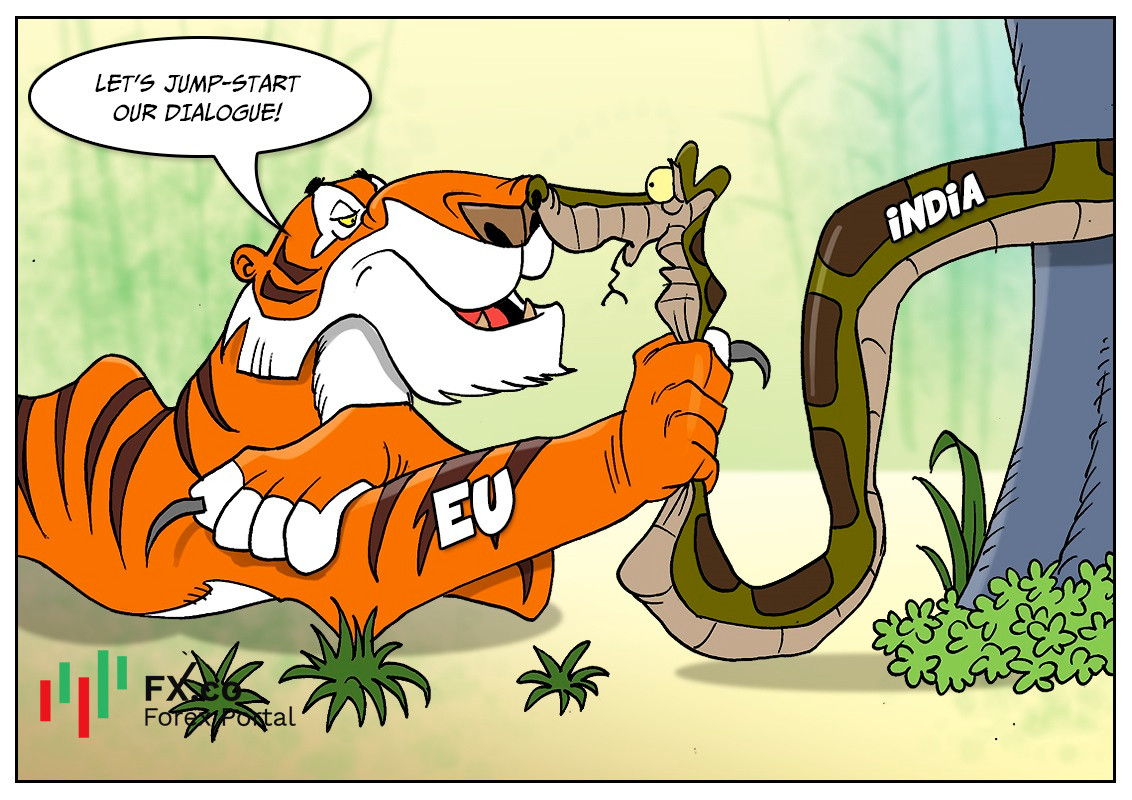 India takes every advantage of the conflict between Russia and the Western world. In the beginning, its local companies used to buy discounted Russian oil and commodities. Now, the country resumes trade talks with the European Union. It recently became known that the European Union is ready to restart negotiations for a free trade agreement with India to weaken its ties with Russia.

India-EU trade agreement talks were put on hold in 2013. The European Union now plans to relaunch trade talks with India in an attempt to give the South Asian nation a viable alternative to diversify away from Russia, Bloomberg reported.
In addition, the EU and India will set up a Trade and Technology Council. This strategic mechanism
will allow the two countries to address the challenges of ensuring trusted technology and security in the wake of rapid geopolitical changes.
India has been urged to cut ties with Russia multiple times. Jeremy Warner, a columnist at the Daily Telegraph, believes India needs to join the Western bloc of states and abandon interactions with Russia.