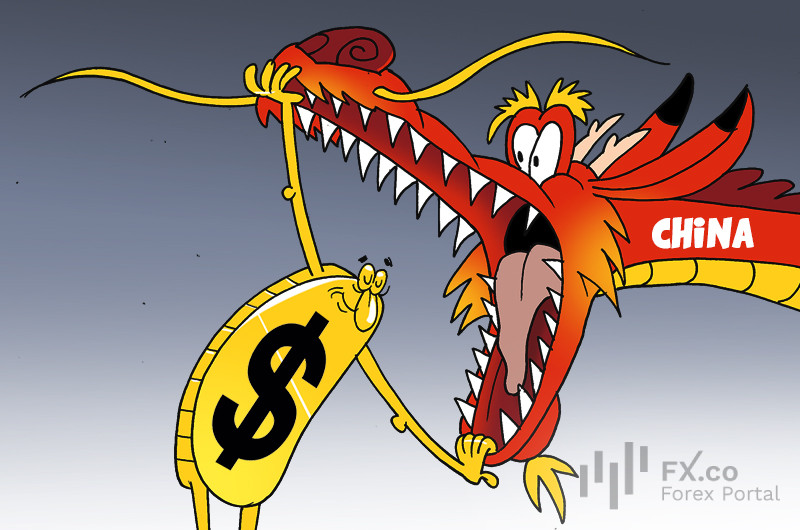 The foreign exchange reserves of many countries have been on the decline recently due to ongoing trade wars, sanctions, and rising budget costs. Among such countries is China - its foreign currency reserves have fallen to the lowest level in 4 years.
According to a report by the Chinese central bank, China's forex reserves fell in August by $49.2 billion and reached $3.0549 trillion, the lowest level since October 2018. FX reserves have decreased for the second month in a row. Wang Chunying, spokeswoman at the State Administration of Foreign Exchange, stated that foreign exchange reserves went down due to drops in asset prices as the dollar strengthened. Chunying said that China's measures aimed at bolstering economic growth would help maintain reserves at a stable level.
Like many other countries with export-oriented economies, China has faced a declining trade surplus due to falling exports. In this light, the Chinese yuan is sliding down amid capital outflows from China due to the rising US dollar. Chinese exports to Russia sharply increased from January to August by 31.4% to $117.2 billion, China's General Administration of Customs said earlier.
Forex reserves are cash assets held by the country's central bank in foreign currency. They are used to protect the economy from external shocks. These reserves generally consist of highly liquid currencies of developed countries.