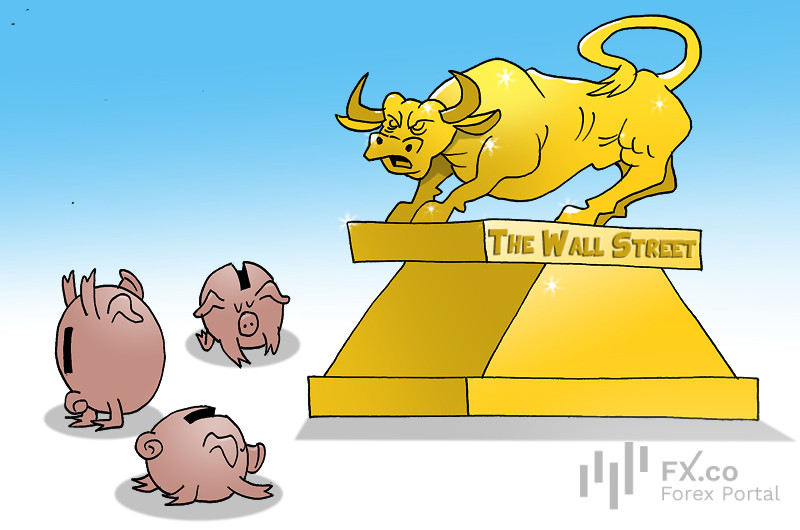 Even though the prophets of gloom and doom predict a downturn in the US economy, traders are not spooked by their grim forecasts. On the contrary, retail investors have become a driving force in US equities.
The S&P 500 index is trading significantly higher compared to the benchmark indices in the EU and Asia. After plunging to the yearly lows in June, it managed to soar by 6.6%. The STOXX Europe 600 gained only 2.9% and the Nikkei 225 climbed by 4.5%. The DAX and the Shanghai Composite tumbled by 1.3% each. The US economy looks more resilient compared to other states, Christopher Smart, the Chief Global Strategist at Barings and head of the Barings Investment Institute, said. Many economies are now slowing down. Yet, in the US, it is happening far slower thanks to a strong labor market, he added.
Investors, who are carefully monitoring what is going on in markets, have started actively investing in US stocks and mutual funds. Refinitiv Lipper has been reporting steady fund flows into the equity market for a month. At the same time, they heavily offloaded global equity funds for 20 consecutive weeks, which was the longest period since the 22-week capital outflow ended in October 2019. It escalated pressure on the top currencies, including the yen, the euro, and the pound sterling. They sank to multi-decade lows.