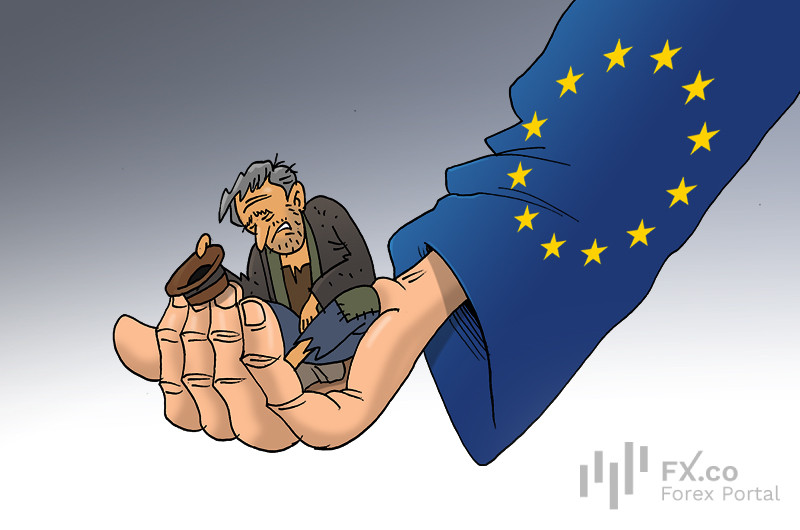 The Economist, Britain's authoritative publication regarded as one of the world's pre-eminent magazines, predicts that Europe is at risk of facing bankruptcy due to its wrong energy policy.
European countries may find themselves on the brink of bankruptcy in the next few years unless their authorities take the right steps to resolve the energy crisis, the article says. Journalists carefully studied the situation and concluded that natural gas prices had jumped by 30% following a halt to gas supplies through the Nord Stream pipeline. Given that, even wealthy states in the region will not be able to secure fuel supplies in the long term owing to lack of funds. Morgan Stanley experts are of the same opinion. According to the investment firm, annual spending on electricity and gas by consumers and firms across the European Union could rise to €1.4 trillion, which is seven times higher than in recent years.
Under present conditions, the energy crunch has already turned into a political and economic crisis, with authorities responding to it with financial interventions and benefits. In an attempt to act as quickly as possible, "governments must not throw economic logic and prudence out of the window," the Economist notes.
The most popular tactic of the countries is to use energy bill freezes, like those in France. This step could help curb inflation. However, energy demand will remain high, causing a delay in meaningful reforms. The authors of the article believe that the best way in this case is to offer households relief through cash rebates on utility bills and provide companies with state credit lines.