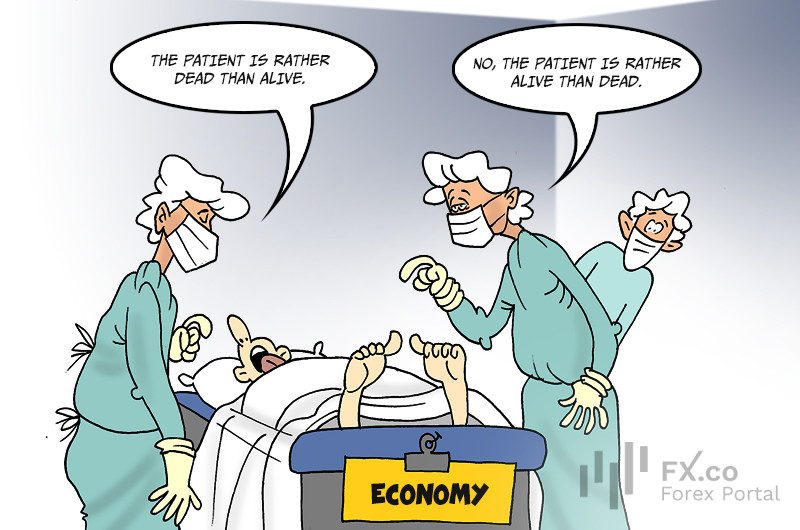 The US economy is the centerpiece in all economic surveys, analytical reviews, and forecasts. Being the top global economy and the only superpower, it sets the tone for global trends and financial markets. It goes without saying that developments in the US economy influence investment and trading opportunities for market participants.
The thorny issue being discussed by experts is the likelihood of a recession in the top global economy. "We're going to have one whopper of a recession in 2023," Steve Hanke, a Professor of Applied Economics at the Johns Hopkins University, shared his forecast. Stephen Roach from Yale University is on the same page. He believes that the US needs a miracle to avoid a recession. At the same time, both experts admit that the economic environment will be better than in the 1980s when the global economy went through stagflation, i.e. the phenomenon of high inflation and an economic downturn in parallel.
On the other hand, some gurus in economics suggest an alternative more optimistic viewpoint. "I don't see anything that resembles a recession. We have record low unemployment, record high vacancies. That looks like a strong economy," Nobel Prize winner Richard H. Thaler told CNBC the main arguments against the recession scenario. "The economy is growing, it's just growing slightly less fast than prices," the economist affirms. His message appeals to US Treasury Secretary Janet Yellen. The policymaker said that a recession was not something inevitable and expressed confidence that the national economy would cope with the ongoing challenge for sure. Meanwhile, soaring inflation is the sword of Damocles hanging over the US economy. US inflation metrics have printed 40-year records for a few months straight. The annual CPIs have firmly settled above 8%, way above the Fed's target level of around 2%.