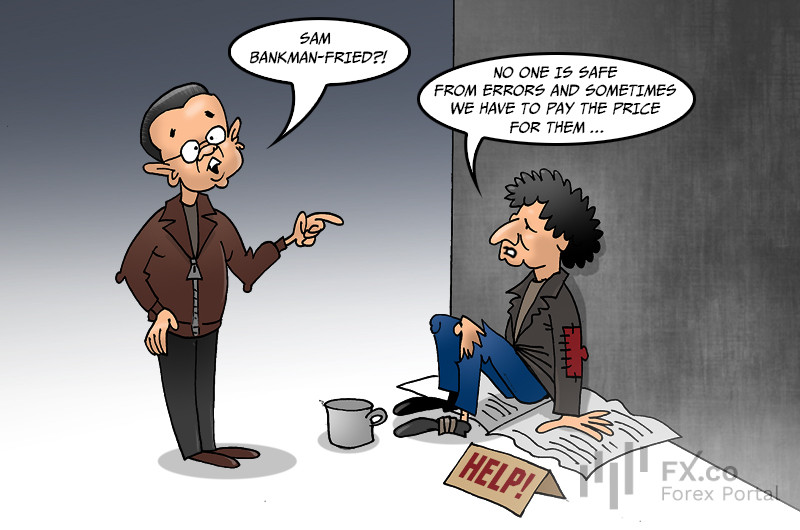 Sam Bankman-Fried, the ex-CEO of the FTX crypto exchange, has fallen from grace. In early November, his net worth was valued at $26 billion. A week later, it plummeted to $1 billion.
Not long ago, he was one of the most promising young billionaires in the cryptocurrency industry. Now he is a pariah hated by many market participants. The collapse of FTX cost him not only money, but his reputation and the respect of the entire cryptocurrency community as well. FTX, which was the brainchild of Bankman-Fried, has earlier filed for bankruptcy in the United States after facing a rapidly worsening liquidity crisis. The bankruptcy filing announcement stated that its founder would resign as CEO. He was replaced by John Jay Ray III as an interim head of the company.
According to The New York Times, FTX owed a total of $8 billion. Its management failed to raise the funds necessary to maintain liquidity. The exchange's collapse shocked the cryptocurrency sector and was the largest bankruptcy in the industry this year.