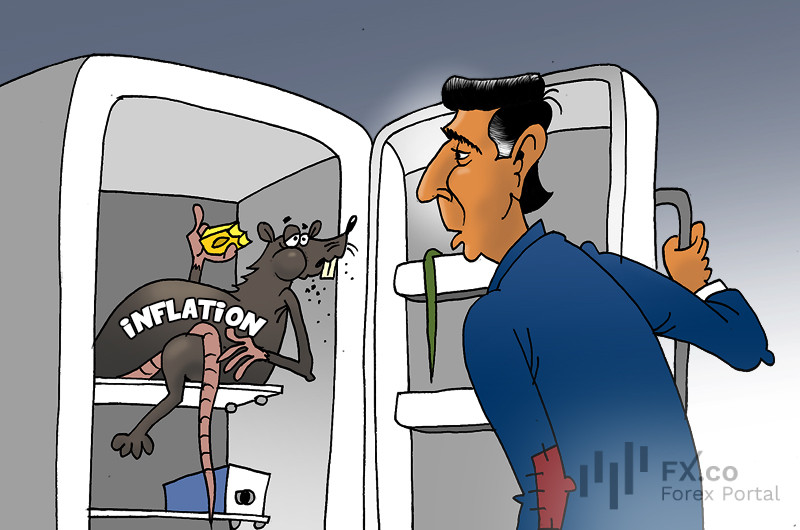 The UK inflation hit another record and jumped above the high of 1981. According to the Office for National Statistics, in October, inflation reached 11.1% on a yearly basis. A rise in the electricity tariffs was the main driver of such a whopping increase in consumer prices. Winter has not come yet, but the energy deficit has already shown its first signs.

The UK authorities continue to combat surging inflation, but all in vain. Prime ministers are replacing one another, offering new solutions to the problem. However, the growth pace remains high. Thus, data for October easily surpassed analysts' expectations and unveiled a new record, which beat the high of 1981.
After noticeable rises to 9.9% and 10.1% in August and September respectively, in October, inflation soared to 11.1%. Notably, analysts had foreseen a smaller increase to just 10.7%. The final report from the Office for National Statistics reads that in addition to higher electricity tariffs, the rise in food prices had a strong impact on inflation growth. Thus, the ONS estimated that in October, food prices surged by 16.4% on a yearly basis. It is the highest reading in the last 45 years. In September, the indicator jumped by 14.6%. Prices of milk, cheese, and eggs showed the biggest rise.
This autumn, the UK economy has tipped into a recession. UK Chancellor Jeremy Hunt said that Russia was responsible for such sharp changes in consumer prices. He described the existing situation as a "recession made in Russia". The Chancellor supposes that Russia has created conditions for higher inflation and key interest rates worldwide.