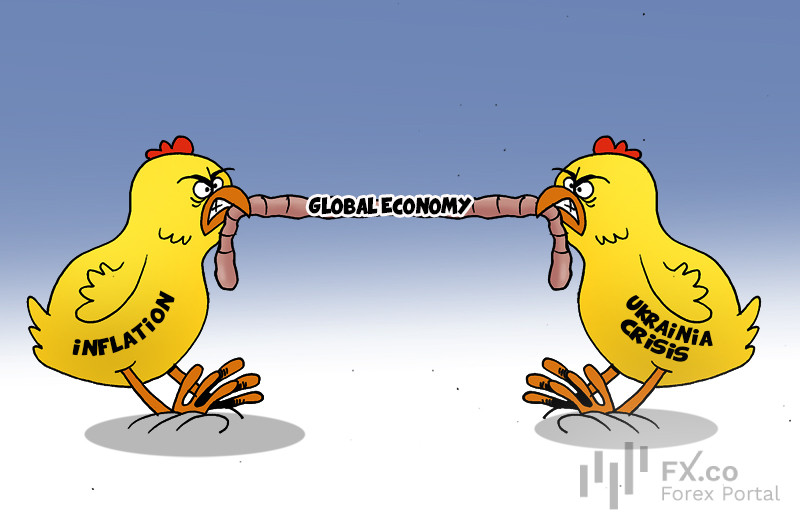 The IMF gave a darkening outlook for the global economy once again. Despite some positive signs, it had to take into account the risks looming on the horizon. Therefore, it slashed its forecast due to "a broad-based and sharper-than-expected slowdown, with inflation higher than seen in several decades."
Analysts at the IMF pinpointed that the outlook is getting gloomier every day. The previous scenario envisaged by economists now seems unrealistic due to soaring inflation and the ongoing crisis in Ukraine. "The cost-of-living crisis, tightening financial conditions in most regions, Russia's invasion of Ukraine, and the lingering COVID-19 pandemic all weigh heavily on the outlook," Tryggvi Gudmundsson, an economist in the IMF's Research Department, said.
The IMF lowered its 2023 global growth to 2.7%, down from the July forecast of 2.9% and January's estimate of 3.8%, Gudmundsson stressed.
In October, the Fund predicted that about one-third of the global economy would shrink for at least two consecutive quarters. The world could also lose $4 trillion in economic output between now and 2026.
"However, continued fiscal and monetary tightening is likely needed in many countries to bring down inflation and address debt vulnerabilities-and we do expect further tightening in many G20 economies in the months ahead," the IMF economist concluded.