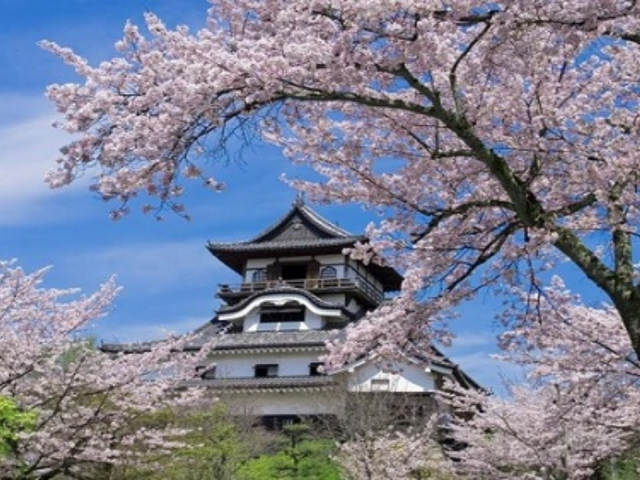 Inuyama Castle
Inuyama Castle is Japan's most impressive architectural masterpiece on our list. The history of the castle built in 1573 goes back to 1440. This is also the only building in Japan that was privately owned until 2004. Inuyama Castle has survived many wars and natural disasters. Yet, it has almost completely been preserved. Between 1895 and 2004, the castle belonged to a wealthy Japanese family. Today, it is one of 12 surviving medieval samurai castles left in the country. The landscape surrounding Inuyama Castle looks utterly beautiful twice a year: during the cherry blossom in spring and when maple leaves turn red, orange, and yellow in autumn. The castle overlooks the breathtaking valley of the Kiso River.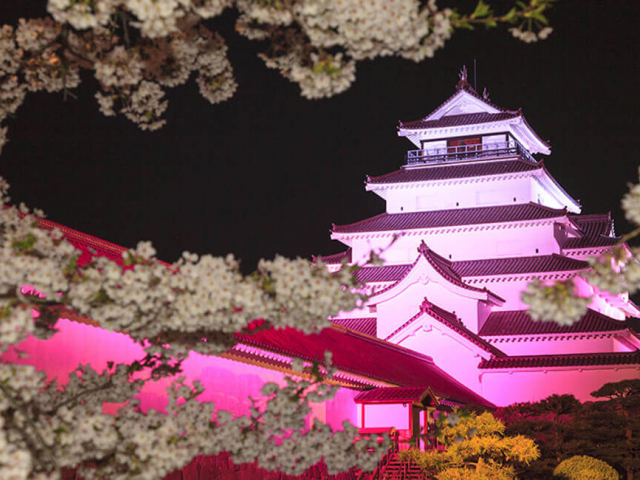 Tsuruga Castle
Tsuruga Castle is the second remarkable castle in our ranking. It was built in the 14 century by Japanese feudal lord Ashina Naomori. The building's distinctive feature is its red-and-white color scheme. Tsuruga Castle had been constantly renovated for seven centuries. In 2011, local architects returned the original red color of roof tiles to the castle. The site is buried in sakura trees. In April, when trees start to blossom, this place is flooded with tourists and locals. From the roof of Tsuruga Castle, you can admire magnificent panoramic views of the surrounding countryside. The castle is open all year round and hosts various events and festivals. Inside the building, there is a small exhibition dedicated to samurais. Meanwhile, the local museum displays medieval samurai armor and a sword.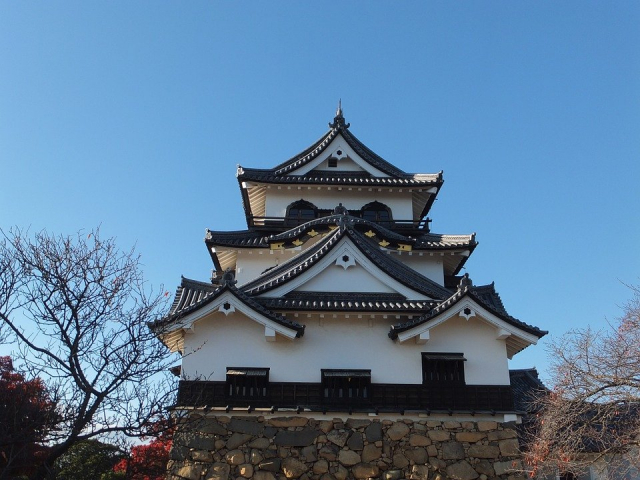 Hikone Castle
Hikone Castle takes third place on our list of Japan's top 6 samurai castles. The building resembles a flying bird. It was constructed in 1622 on the shores of Lake Biwa, the largest in Japan, and stayed intact. Throughout its 400-year history, Hikone Castle has escaped destruction. Between 1622 and 1867, it was controlled by the Ii clan. Today, the building is protected as a National Historic Site. Hikone Castle has a unique layout of defensive structures. There is a spiral ramp leading to the main entrance, as well as artfully hidden openings in the walls for archers' arrows. That made attackers easy targets. Many cherry trees grow around Hikone Castle. In spring, when they start flowering, the whole area is fragrant from blossoming buds. Moonlit nights add a special charm to Hikone Castle, adding some mystic to the surrounding landscape.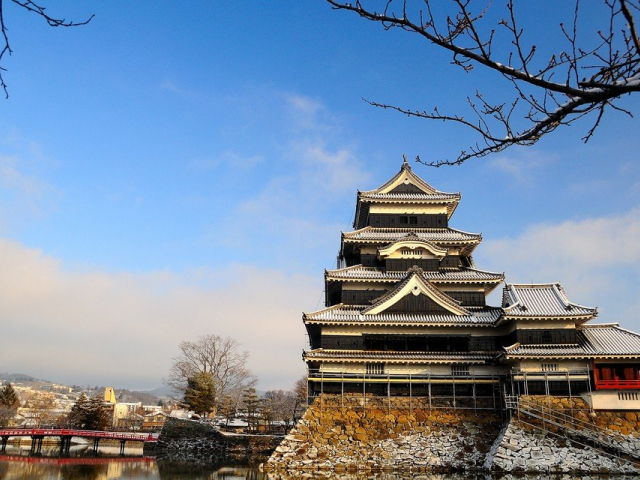 Matsumoto Castle
The fourth fascinating castle in our ranking, Matsumoto Castle, was built in the 15 century. It is Japan's oldest wooden 5-story citadel and a symbol of Nagano Prefecture. Apart from that, it is one of Japan's premier historic castles. The building is also known as the "Crow Castle" due to its black exterior. Matsumoto Castle hosts numerous seasonal festivals (Taiko drum festival in summer, the Red Buckwheat Festival in autumn, and snow festivals in winter). The site is a popular tourist attraction.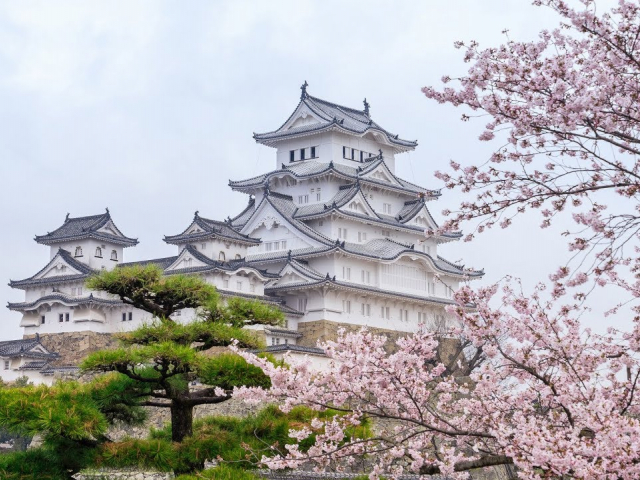 Himeji Castle
Himeji Castle built in the 17 century is Japan's fifth unique castle in our ranking. It is one of the best-preserved stone structures in the country. The building is also known as the "White Egret Castle" and is registered as the UNESCO World Heritage Site. History shows that the first fortifications were built in the 15 century. Built in 1609, Himeji Castle, including 80 buildings and towers connected by stone labyrinths, has survived to this day. The site is surrounded by a garden with over 1,000 trees that never stops to amaze tourists and locals. Koko-en Garden planted during the Edo period is also located in the surrounding area.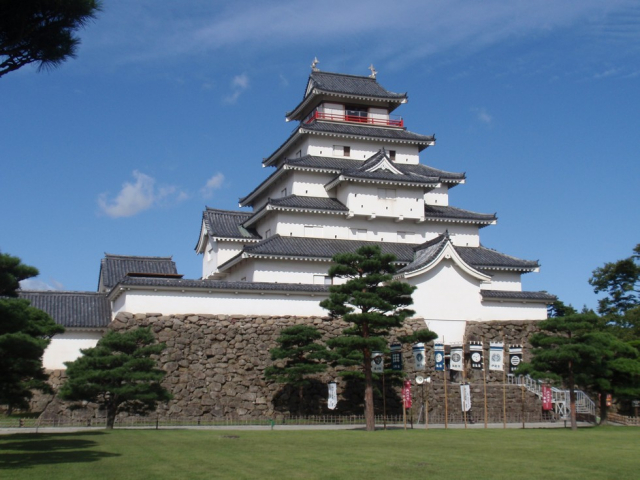 Nijō Castle
Nijō Castle closes our top 6 of Japan's authentic samurai castles. The building was constructed in the early 17 century, around 1603. Nijo Castle was built as the residence of shōgun Tokugawa Ieyasu, whose clan ruled Japan for 200 years. Experts consider this castle an architectural masterpiece of the Eido period (1603–1867). Nijō Castle has been designated by UNESCO as a World Heritage Site owing to one of its most striking features - the "nightingale floors". These are floors that make a chirping sound when walked upon. Earlier, the squeaking floors were used as a security device, assuring that none could sneak through the corridors undetected. Apart from that, Nijō Castle has a unique location: it looks as if standing above Kyoto Imperial Palace. Experts suggest that it is a symbol of the shōgun's power over the emperor. Nijō Castle has high fortification walls, a double moat, and many observation towers. In the adjacent territory, there is a garden with hundreds of sakura trees blooming in early March. The castle is surrounded by maple and ginkgo trees with the famous Ninomaru Palace Gardens located nearby.