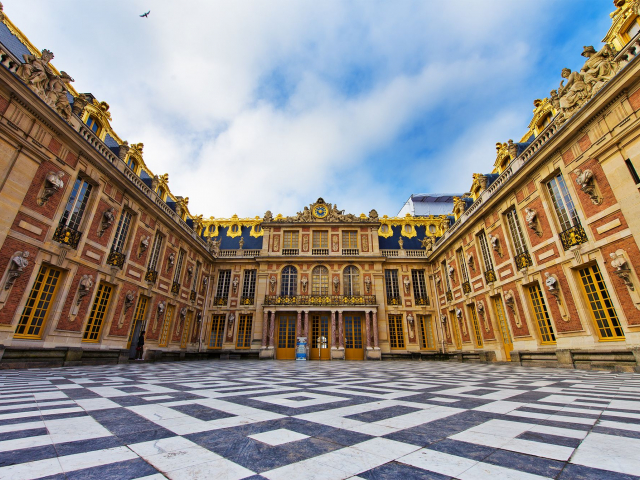 Palace of Versailles, France
The former residence of the French kings, Versailles, is in first place in the ranking. It has the largest number of hashtags on Instagram - more than 780,000. Versailles is one of the most visited places in the world. Notably, 10 million people come here every year. Moreover, many tourists come and stay there for more than one day to see as many sights as possible. The total area of Versailles is more than 8 sq. km. On its territory, there are different museums, include 3 palaces, as well as a luxurious garden.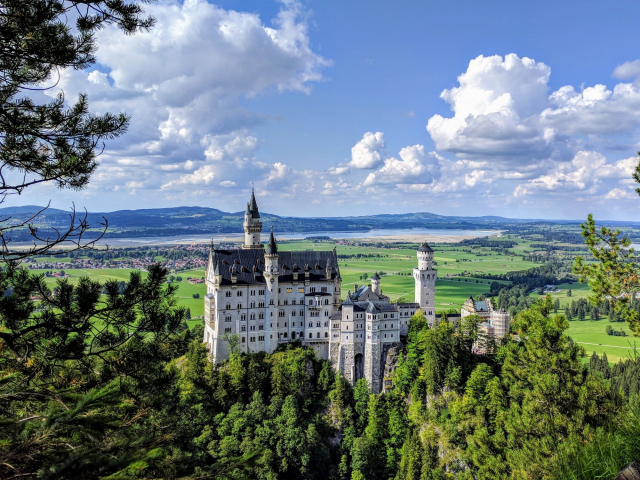 Neuschwanstein Castle, Germany
The second place on the list goes to the tourist pearl of Germany. Every year, at least 1.5 million tourists from all over the world visit Neuschwanstein Castle. Inside the palace they can see the throne and singing halls, the royal chambers, the bedrooms of the courtiers and the most unusual room – an artificial grotto. Tourists also like to walk around the castle. Near this magnificent building, there are two picturesque lakes. There is a legend that one of them inspired Piotr Tchaikovsky to create the ballet - Swan Lake. For this reason, Neuschwanstein Castle has another name – Swan Song.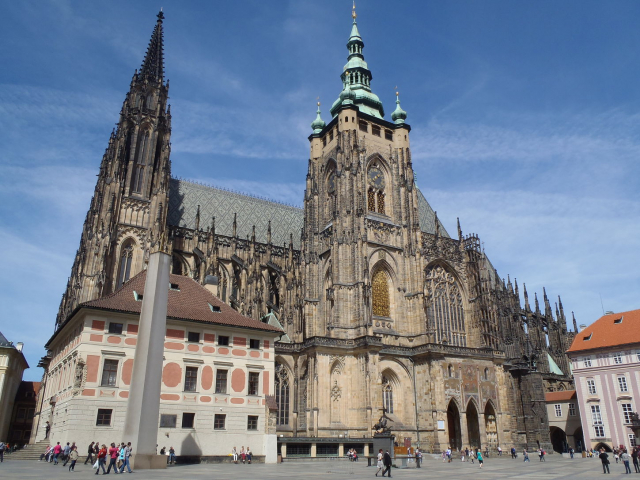 Prague Castle, Czech Republic
The famous Prague castle entered the top three of the rating. Its total area is 45 hectares. This is one of the largest castles in the world, visited by up to 3 million people annually. However, since 2016, the Prague Castle historical complex and presidential seat have introduced blanket security checks of visitors reintroduced due to the security situation in Europe and the world. It means that a limited number of tourists are allowed here at a time. Currently, the castle serves as the residence of the Czech president.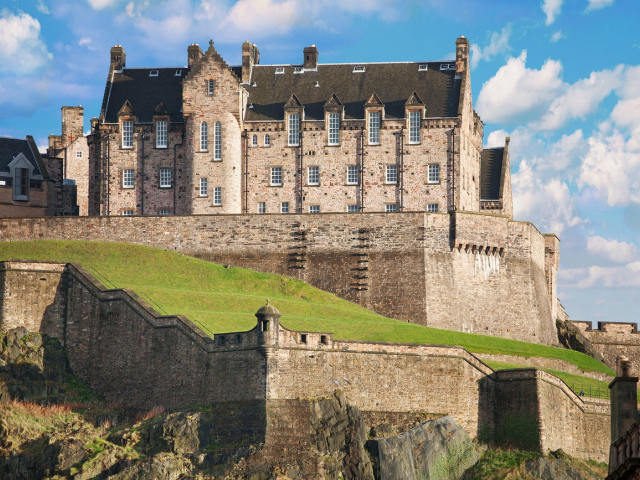 Edinburgh Castle, Scotland
Fourth place of the ranking goes to the main attraction of the Scottish capital. Lots of tourists want to see this grandiose building because of its historical heritage. The first mention of Edinburgh Castle dates back to 1139. One building on its territory is officially recognized as the oldest in Edinburgh. This is the chapel of St. Margaret, which was erected at the beginning of the 12th century. In the castle, the local authorities keep the Crown of Scotland.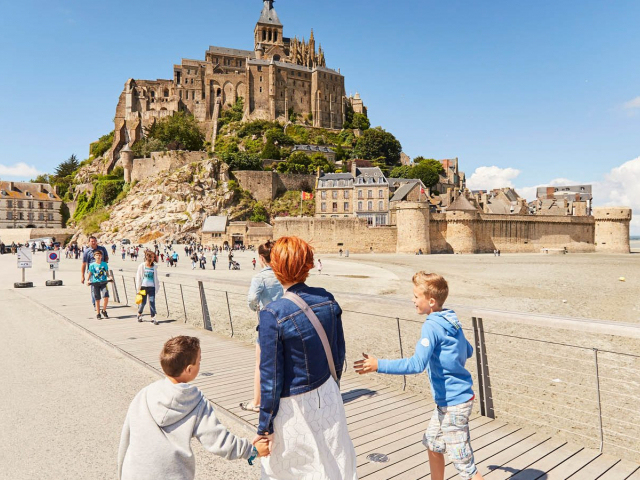 Mont Saint-Michel Castle, France
Perhaps the most picturesque castle, which was built approximately in 709, closes the rating. Mont Saint-Michel is an inhabited fortress island connected to the mainland by a causeway. Many tourists dream of taking photographs with the castle in the background. It is not surprising that Instagram lovers flock there as well. The total number of visitors reaches 2 million people a year. Most of them come here to visit the ancient Abbey of Saint-Michel, constructed in the form of a grotto.