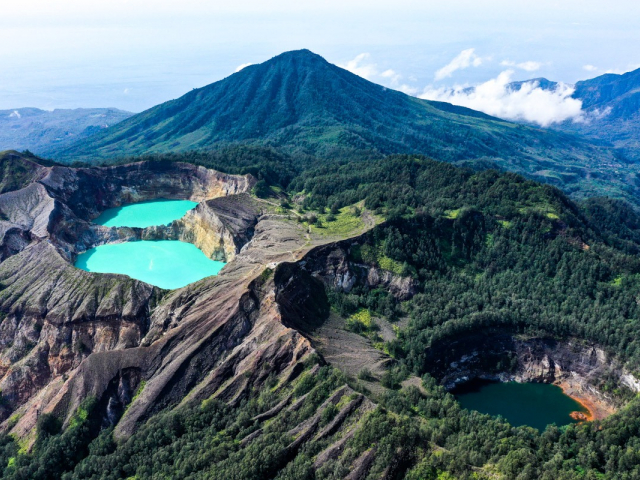 Kelimutu Volcano (Indonesia)
Kelimutu volcano is located on Flores, near the city of Ende. Travelers are impressed by the views around it, reminiscent of lunar landscapes, and the shimmering waters of amazing lakes. The highlight of the Kelimutu volcano are three crater lakes, each of which has its own basin. According to geologists, the area surrounding the volcano is characterized by «chameleon variability». Over the years, each lake changes its color as special minerals get into the water. Therefore, for tourists visiting Kelimutu, the color of the lakes is always a surprise.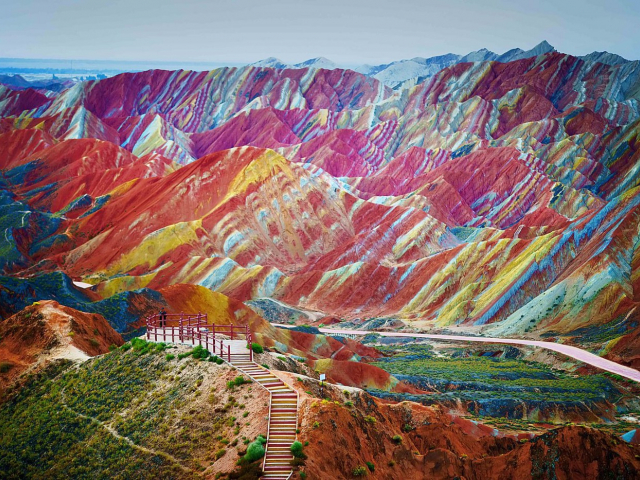 Zhangye Danxia National Geological Park (China)
Zhangye Danxia National Geological Park is located in Gansu Province, near the city of the same name. In this park there are unique mountains of natural origin, each of which was formed millions of years ago. Zhangye Danxia Geopark was formed in the process of shifting tectonic plates and weathering of sandstone rocks. The result of the movement of limestone was the appearance of bands of multi-colored sand in the rocks. In 2010, six landforms of Zhangye Danxia Geopark became UNESCO World Natural Heritage Sites. The relief of the geopark covers more than 1000 square meters. Several viewing platforms offer spectacular views of the surrounding rainbow mountains.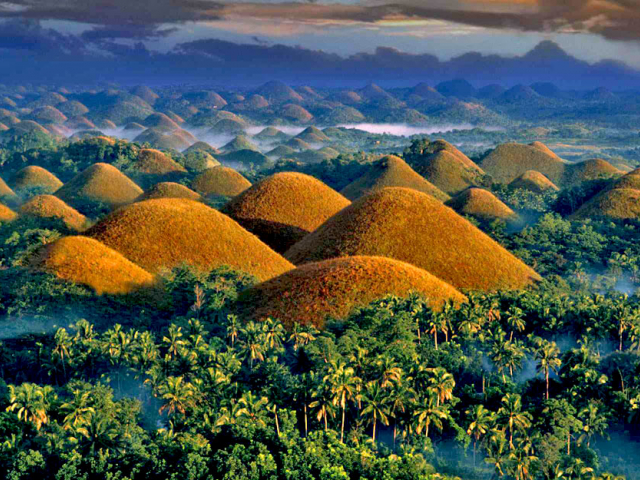 Chocolate Hills (Philippines)
These unique formations are located near Tagbilaran, the capital of the island of Bohol. During the rainy season, these conical hills have a green tint, and become «chocolate» after the end of the rainy season. According to estimates of specialists, the Chocolate Hills consist of 1776 mounds protruding from the island of Bohol. These natural formations are considered a National Geological Monument of the Philippines. Geologists believe that the formation of these unique hills was caused by the destruction of karst rocks.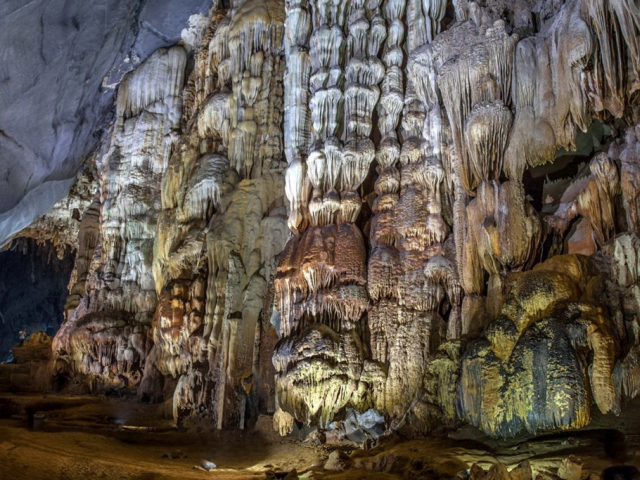 Son Doong Cave (Vietnam)
Son Doong Cave, located in Phong Nha-Ke Bang National Park, is one of the largest caves in the world. According to experts, its size is so large that it can accommodate a Boeing 747. The formation of cave formations was facilitated by a swift river, which gradually pierced a tunnel in the ground (the name «Son Doong» is translated as «mountain river cave»). The cave was first discovered in 1991, but few people knew about it until 2009. Since that time, an amazing natural formation has been open to tourists. Not far from it there is a cable car, as well as Thien Duong Cave («Paradise Cave»).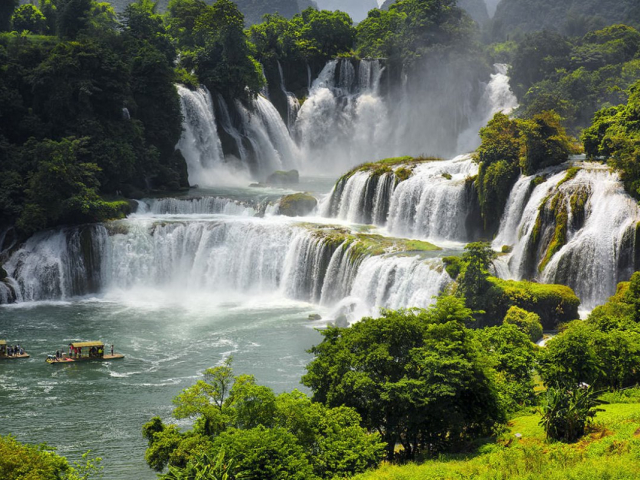 Detian Waterfall (China-Vietnam border)
Like Niagara Falls, located on the border of the United States and Canada, Detian Waterfall is located between Vietnam, a few kilometers from Hanoi and China, near the city of Nanning. Surrounded by karst rocks and amazingly beautiful forests, the twin waterfalls descend to the Quay Son river. According to experts, the width of these cascades is impressive. During the rainy season, which lasts from May to September, the Quay Son river floods. In good weather, tourists are offered trips on bamboo rafts.