On January 18th we pointed out that the Dollar index was expected to make a bullish reversal. We came to this conclusion as we believe that the Dollar index is following the same path it did back in 2017-2018.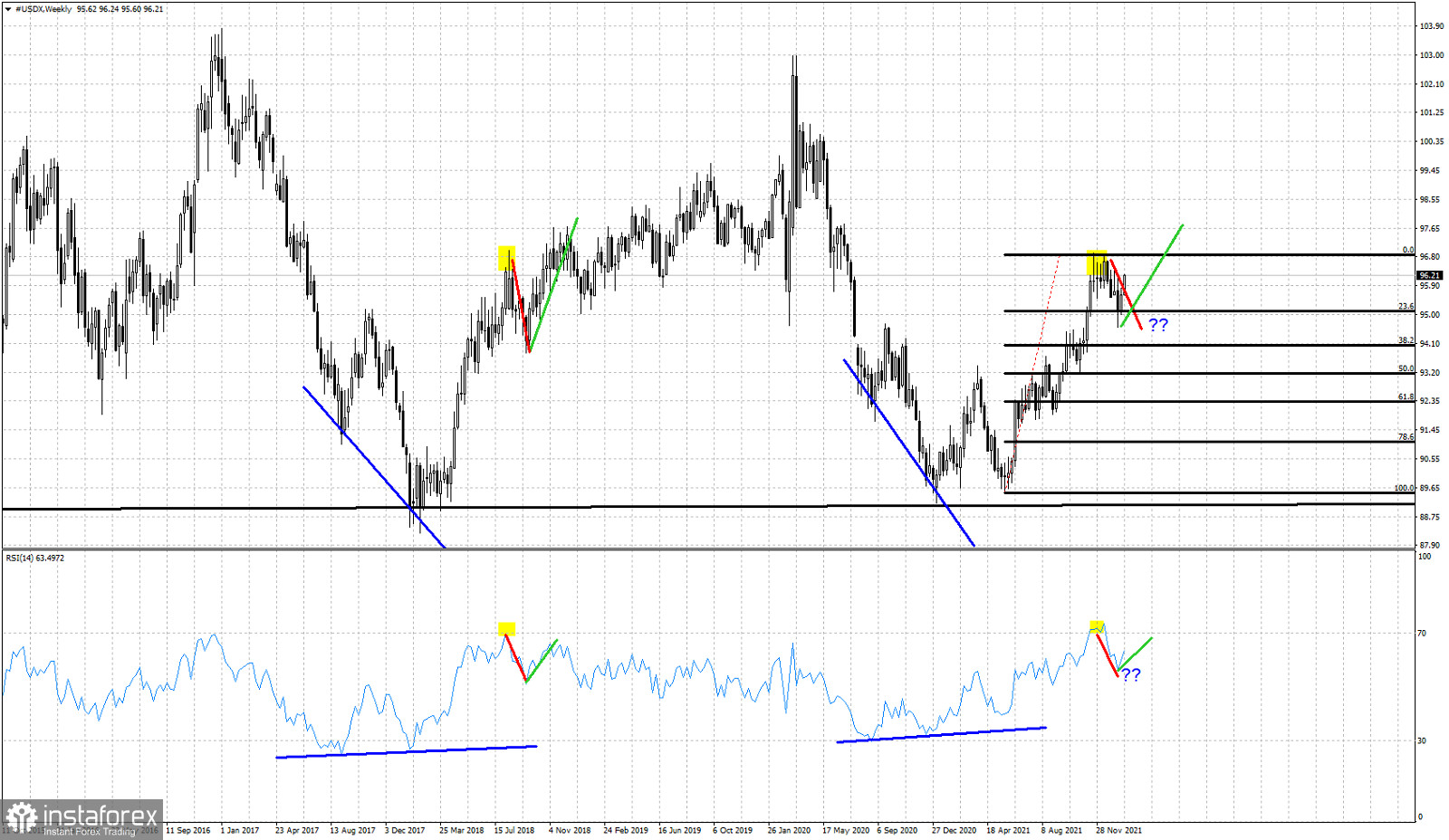 Blue lines- bullish divergence
Red line- same declines
Green lines- expected same upward moves
Black lines- Fibonacci retracements
The Dollar index is bouncing higher after touching the 23.6% Fibonacci retracement. Our 2017-2018 analogy warned us for the coming pull back from 96.90 and we recently warned traders of the increased chances of an upward reversal from the recent pull back at 94.60. The Dollar index has the potential to move to new higher highs as long as price is above 94.60. The move higher could again be very choppy if it follows the 2018 rise to 98. We follow closely the price action in the Dollar index to see if the past can continue to give us hints on where we should expect next to see the index.