In a previous analysis we noted that JPM stock price was forming a bullish wedge pattern and price was expected soon to make an upward break out and reversal. Yesterday price broke above the resistance at $119.55 with a gap up and closed the day above $124.50.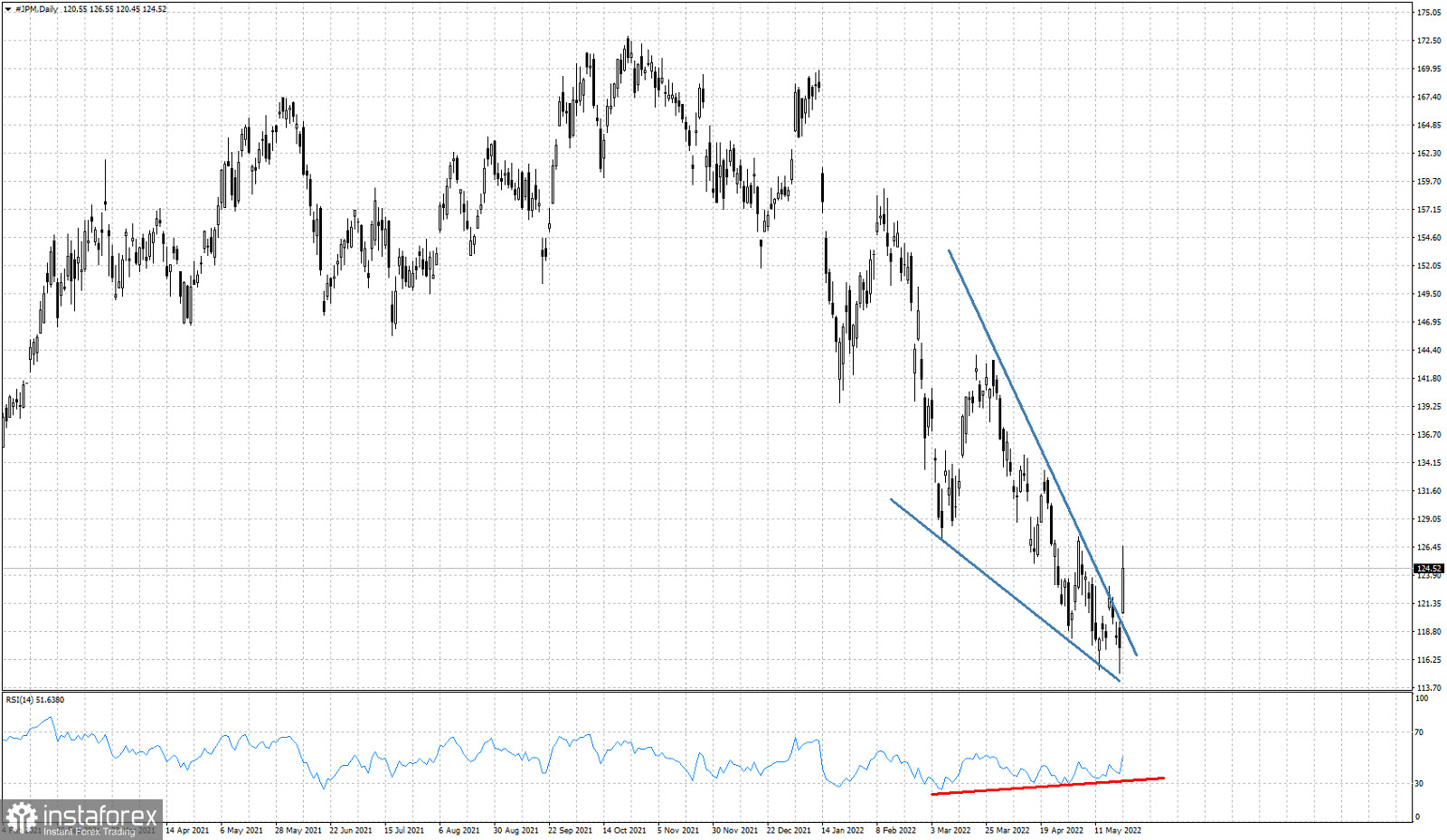 Red line - bullish RSI divergence
Blue lines- wedge pattern
The combination of the wedge pattern and the bullish RSI divergence, warned bears on time to be cautious as the downtrend was showing weakening signs. Price has stopped making lower highs as price broke above $122.95. This break out is an important sign of strength. The chances of a major low have increased. Price is expected to move higher at least towards $140-$145 at the beginning of the wedge pattern. At $137-$138 we also find the first important Fibonacci resistance of the 38% retracement. So a minimum bounce towards that level is expected.