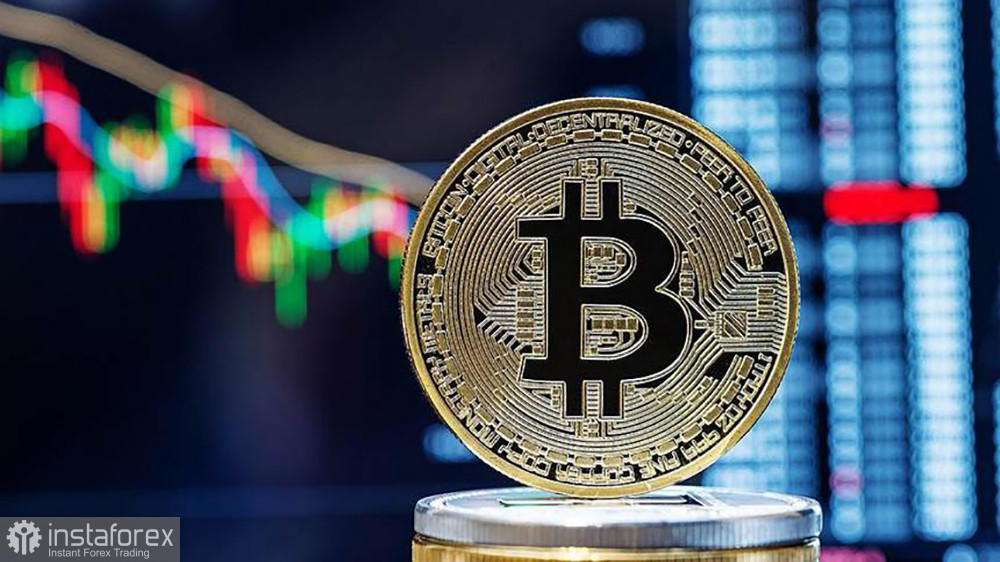 Three weeks have passed since the most recent crash of the bitcoin cryptocurrency. During this decline, the value of the cryptocurrency decreased by $ 14,000, and after three weeks of recovery, it increased by $5,000. In our opinion, this is all you need to know about the market's appetite to invest in cryptocurrencies. On the daily time scale, an unambiguous "bearish" trend persists. The trend line is unmistakable, and the price is nowhere near it, so you can anticipate that it will be surpassed and that bitcoin's rise will accelerate. BTC has just reached the 127.2 percent Fibonacci retracement level, which is evident in the chart below, and it is now time to ask what comes next.
From our perspective, nothing has changed and will change in the foreseeable future. The underlying context remains the same as it has been for the past few weeks and months and can only get worse. Due to geopolitical factors, it can only become worse. For instance, it was revealed today that Moscow has already developed a package of retaliatory measures against Lithuania and the European Union due to limits on transit traffic to the Kaliningrad region. The Kremlin has not disclosed the nature of these actions but has described them as "severe." Moscow threatens to "take these actions" if the transit situation to Kaliningrad does not improve in the next few days. Naturally, it is difficult for us to anticipate what we will discuss. Perhaps there will be a penalty package. Perhaps a new "military operation" is imminent. This might be anything. The relationship between the European Union and the Russian Federation is intensifying. Moreover, this does not contribute to the expansion of risky assets. If the geopolitical scenario deteriorates, we believe bitcoin's drop will accelerate. It has already lost two-thirds of its value in just six months, rapidly declining. And it can decrease much more rapidly. In addition, it is unclear what steps the Kremlin will take against Finland, which may join NATO in the next months. Previously, the Russian authorities regularly cautioned Helsinki about the inadmissibility of joining the military bloc, citing the possibility that NATO bases would be located on Russia's border, near St. Petersburg.
Consequently, it is plausible to anticipate a "backlash" against Finland. As is evident, there are no grounds for optimism regarding the geopolitical scenario. In light of these circumstances, it is far more logical to anticipate a new decline in cryptocurrency prices than their growth.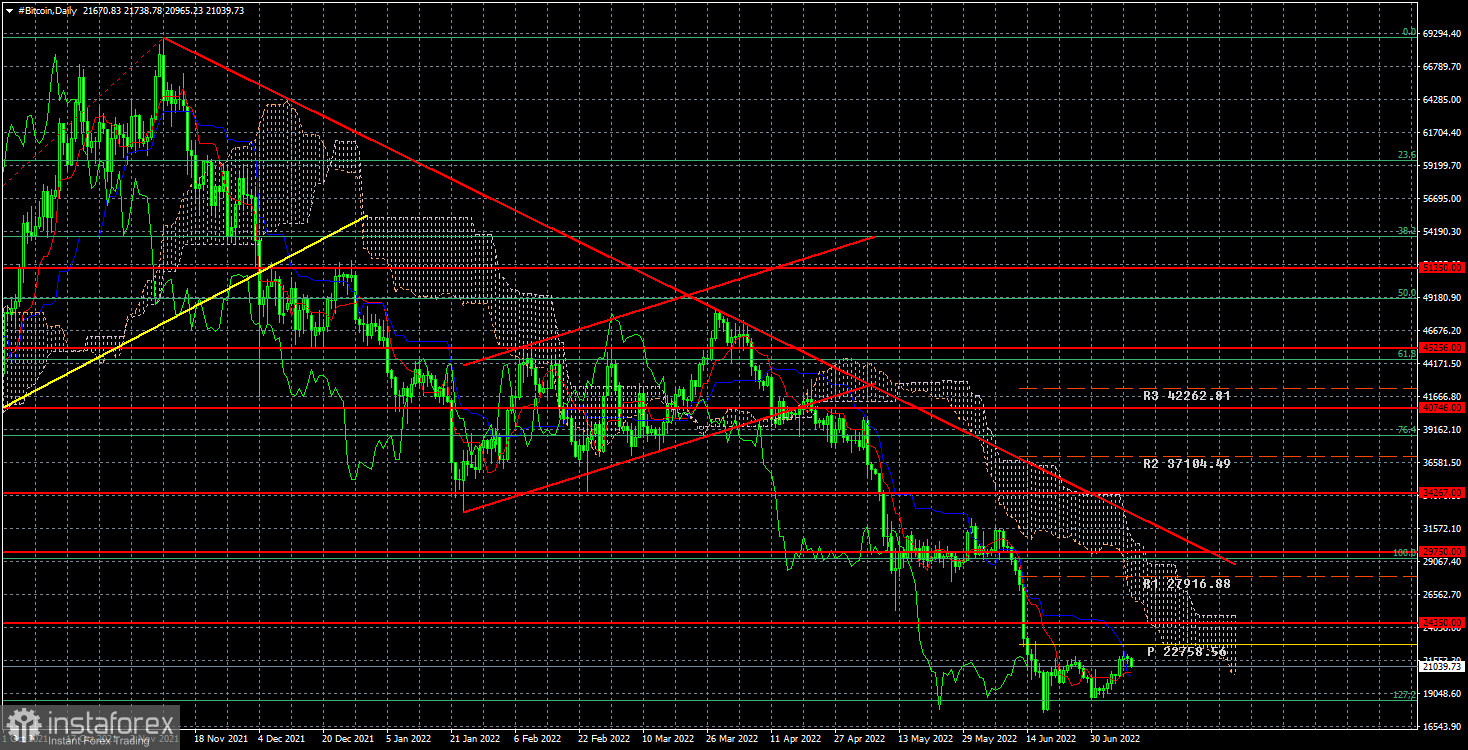 On a 24-hour timescale, "cue ball" prices were locked below the $ 24,350 threshold. Consequently, the nearest target is now $12,426. Bitcoin can now theoretically fall to any value, including zero. Obviously, this is improbable, but we predict that the rate of 5,000 to 10,000 dollars per coin will become a reality in 2022. The breaking of the $18,500 threshold will signify a new buying opportunity.