Last Friday, the Australian dollar fell 90 points, reversing from the target level of 0.7015. The price has overcome the support of 0.6870 in today's Asian session, the target level of 0.6755 opens. The Marlin Oscillator turned down from the zero line. The trend is down.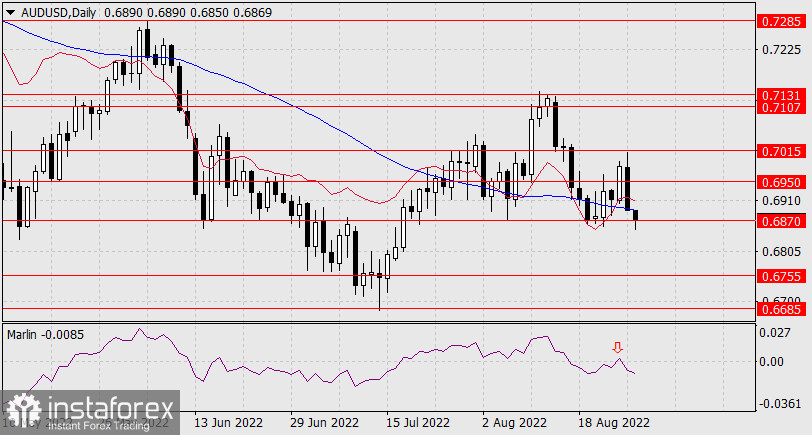 Copper has fallen 1.88% since Friday, with Australian Treasury yields rising slightly slower than US Treasuries.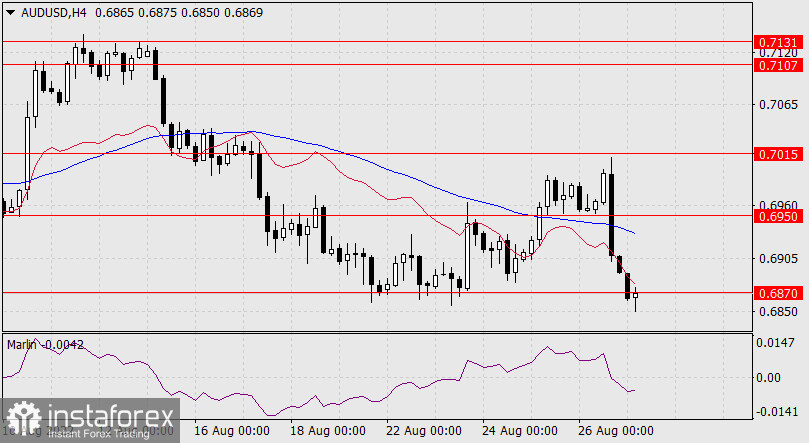 The price is trying to consolidate under the target support of 0.6870 on the four-hour chart, it is helped by the Marlin Oscillator, the signal line of which has already settled in the descending territory. We are waiting for the downward trend to consolidate and the price to move towards the specified target of 0.6755.