The symposium of bankers in Jackson Hole at the end of last week was held in the style of ordinary speeches by the heads of the central banks after the regular meetings on monetary policy - the designation of problems without specifics. But there was still one peculiarity - the heads of the central banks admitted that the economy is heading down, and the rapid rate of growth in rates, on the contrary, can lead to even higher inflation. Such a general background did not contribute to the growth of markets and they fell: S&P 500 -3.37%, the dollar index rose by 0.38%, and it adds the same amount in today's Asian session.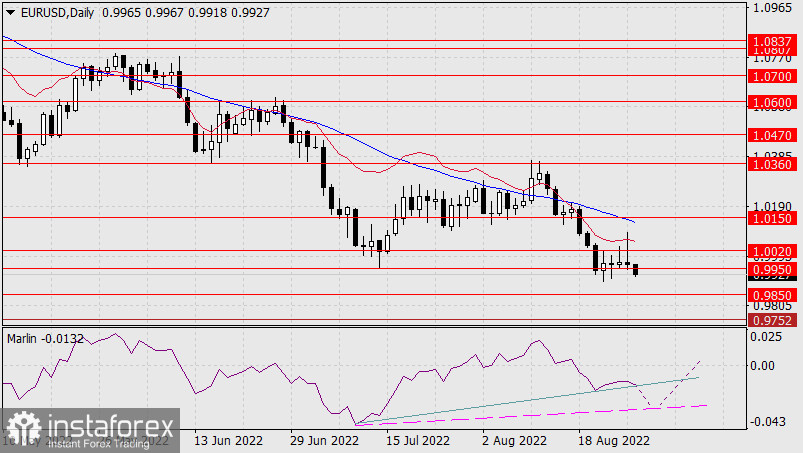 On the daily chart, the euro decisively overcomes the 0.9950 support level and heads towards the 0.9850 target.
The signal line of the Marlin Oscillator overcomes the generatrix of a weak convergence on the daily scale, we are waiting for a strong formation from the levels of 0.9850 or 0.9752.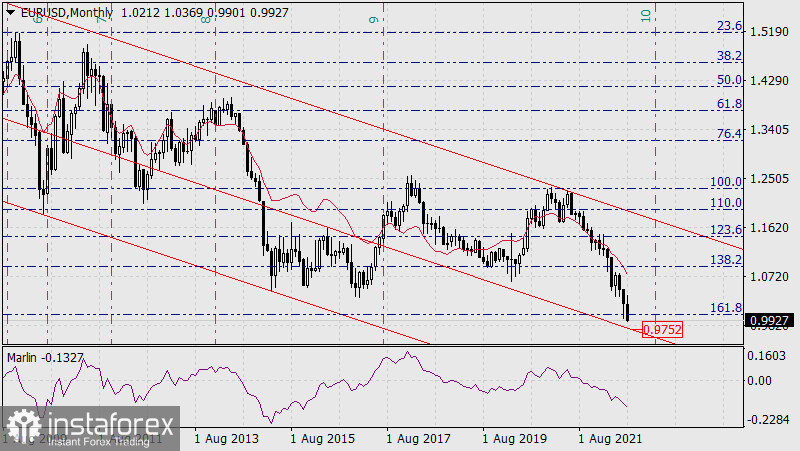 The 0.9752 level is an embedded price channel line of the monthly timeframe. The channel originates from the euro's historical peak in July 2008. The reason for the price reversal may be weak employment data in the US on Friday.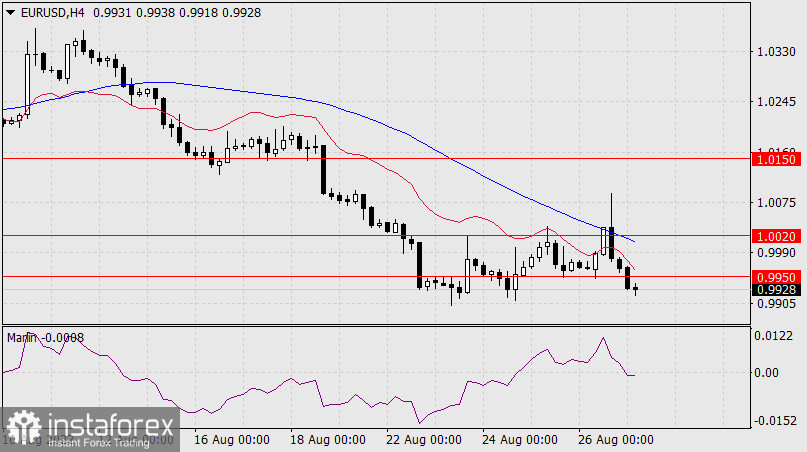 The price develops a decline under the balance (red) and MACD (blue) indicator lines on the four-hour chart. The Marlin Oscillator is moving to the side of the downward trend. The trend is down, the targets are set.