Futures on US stock indices opened the trading day in the red but have already compensated for all their losses after another rally on Thursday. Investors were focused on the key US jobs report. S&P 500 futures were little changed, while Nasdaq 100 futures declined by 0.2%. Futures tied to the Dow Jones Industrial Average lost 47 points or 0.2%.
The S&P 500 had a four-day streak of gains on Thursday, matching its longest streak in a year. The index is now about 19% below its January high. That suggests that the trading instrument is out of a bear market, and all that remains is to consolidate above $3,870 but we will talk about the technical picture later.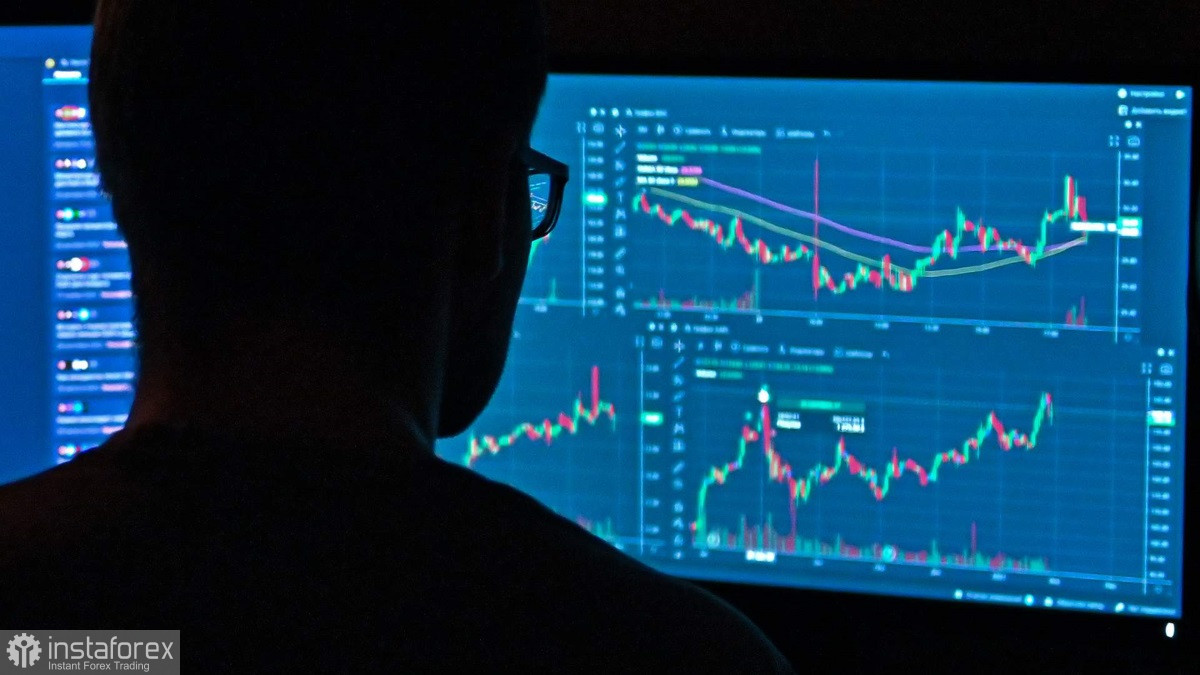 Surging volatility could come from the US employment report for June, which could show a slowdown in new job growth. This would be an indication that the labor market is not resisting the signs of an impending recession and is beginning to gradually respond to it. Economists expect the US economy added 250,000 jobs last month after adding 390,000 a month earlier. The unemployment rate was expected to remain at 3.6%.
Yesterday, two hawkish Fed policymakers supported raising interest rates by another 75 basis points this month. Central Bank members Christopher Waller and James Bullard stressed the need for hawkish policies to resist the strongest price pressures in 40 years, even if it means slowing economic growth. Notably, both are voting members at the FOMC this year.
Even if we see strong US statistics, the market may sag after a weekly rally amid profit-taking. Economic prospects are only worsening and we can hardly count on a quick rebound.
Premarket
Levi Strauss stock rose by more than 3% at the premarket after the retailer reported quarterly earnings that beat economists' expectations. The company also announced an increased dividend payout.
GameStop dropped by about 6% at the premarket as the company fired its CFO and said it would cut a number of employees as part of a reorganization plan. Yesterday, the stock was up 15% after the video game retailer announced a 4-to-1 stock split.
As a result of a slight recovery in oil prices, shares of energy companies show slight growth. Exxon Mobil and Occidental Petroleum are showing good performance.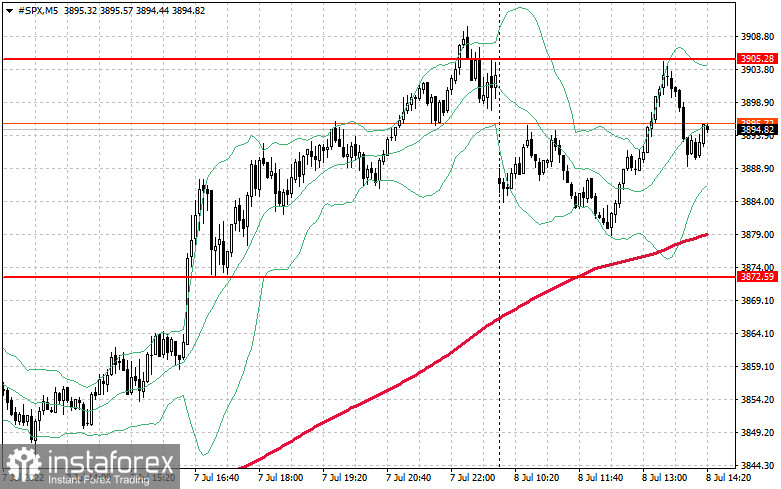 The technical picture of the S&P 500
Yesterday, bulls managed to take control of $3,850, which is quite good for building a further upward correction. However, only a breakthrough of $3,905, which was already tested at the premarket, may allow rising to the area of $3,942, where large sellers are likely to come back to the market. At least, there will be those, who want to take profits on long positions. A more distant target is located at $3,975. In the case of pessimism and talks about high inflation and the need to raise interest rates, as well as a sharp rejection of the risks, the trading instrument may easily retest the nearest support at $3,872 and go down to $3,835. Below that level, there is a more stable level of $3,788. If bulls are not active there as well, a breakthrough of this level may lead to a new sell-off at $3,744 and $3,704.