Positive sentiment ruled over markets on Monday, as a result of which stock indices in Asia and Europe rose. Dynamics in the US, meanwhile, was quite ambiguous.
After the release of strong data on US employment and average wages last Friday, markets began to doubt if the Fed will soften its stance on monetary policy. This led to a sharp increase in dollar demand, as well as mixed dynamics in markets, primarily in the US. The better-than-expected figures allow the Fed to continue raising rates without the fear of a weakening labor market. This, of course, is negative for stock markets.
Nevertheless, investors are now focused on the upcoming US inflation report tomorrow, which could indicate whether the Fed will raise rates further or not. If the data turns out to be in line with the forecast and shows a corrective decline in annual terms from 9.1% to 8.7%, and a slowdown from 1.3% to 0.2% on a monthly basis, it is likely that the central bank will remain on its previous position, that is, a pause in rate hikes in August then a sharp decline to 0.25% in the next months. This will be taken as good news by markets, possibly leading to a new, but limited rally. If the value of inflation falls even more, expect a more vigorous increase in positive sentiment.
But if inflation continues to increase, sell-offs will escalate, while dollar will rise even more. This is because the Fed will most likely continue its aggressive rate hike.
In other words, a slowdown in inflationary pressure, or even a slight decrease, will put pressure on dollar and increase risk appetite. Further pressure, meanwhile, will raise dollar and push down stocks and other assets.
Forecasts for today: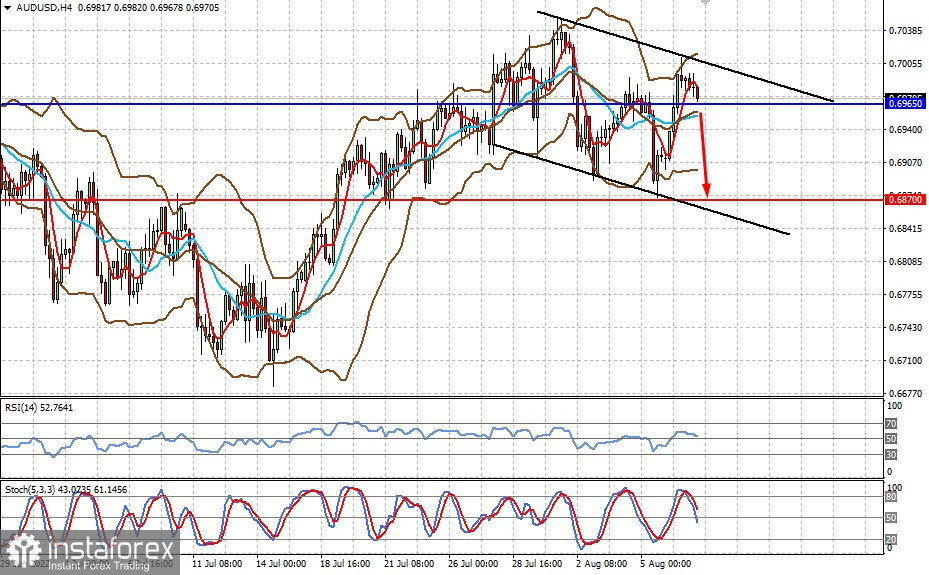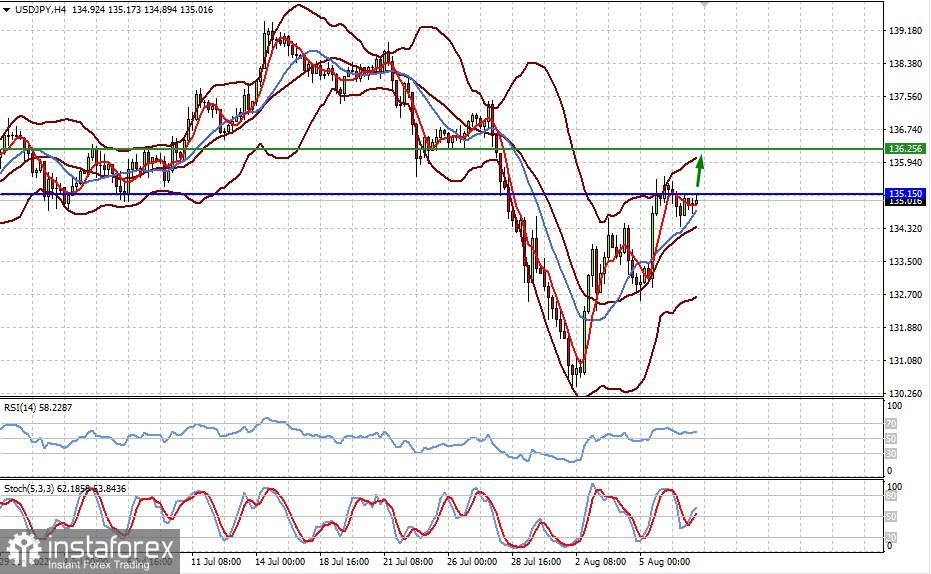 AUD/USD
The pair is trading above the support level of 0.6965. Further selling pressure could lead to a local fall to 0.6870.
USD/JPY
The pair is below 135.15. But increased buying pressure will push the quote to 136.25.